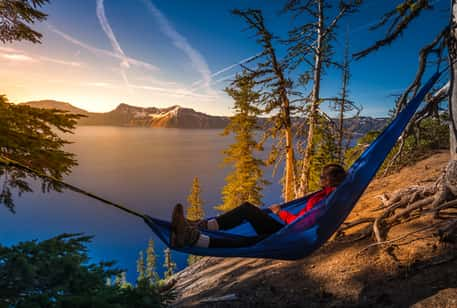 Did you make it through Part One of this West Coast group travel guide and say "wait, where's Washington and Oregon?" Don't worry, they're right here! I'm not letting California steal all the spotlight.
Let Champion Charter Bus shuttle your group throughout Washington and Oregon in a private minibus or charter bus rental. Coasting from Cali to the northwestern states can be a hassle with a large group. A charter bus rental will have all the space you need for your entire group plus all of your luggage. To make a bus rental even sweeter, you'll have a pro driver to handle all the traffic from San Francisco to Portland. Call the Champion Charter Bus team at 1-844-693-9330 to rent a bus for a private group tour, family vacation, or an annual business retreat.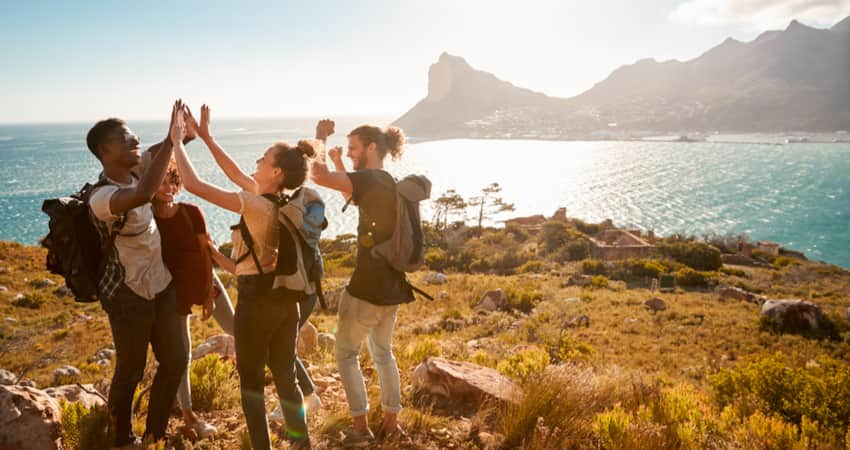 Washington
Washington isn't as large as California, but that doesn't mean The Evergreen State is any less beautiful. Check out a few of these top-rated destinations on your group trip:
Pike Place Market and Elliott Bay Waterfront
Seaside markets aren't uncommon in coastal cities, but Seattle's Pike Place Market is special. No, not because it's the birthplace of Starbucks (although that is pretty cool). Pike Place Market is one of the oldest continuously running farmers' markets in the country. It opened in 1907 and has since become a popular shopping spot and major historic landmark. After exploring the historic market lined with rows of vibrant produce and local goods, stroll down to Elliot Bay waterfront to snap a few photos of the gorgeous city views.
Address: 86 Pike Pl, Seattle, WA 98101
Phone: (206) 682-7181
Charter bus parking: Pike Place Market's parking garages cannot accommodate oversize vehicles. You'll have to organize drop-off, pickup, and off-site parking with your charter bus driver.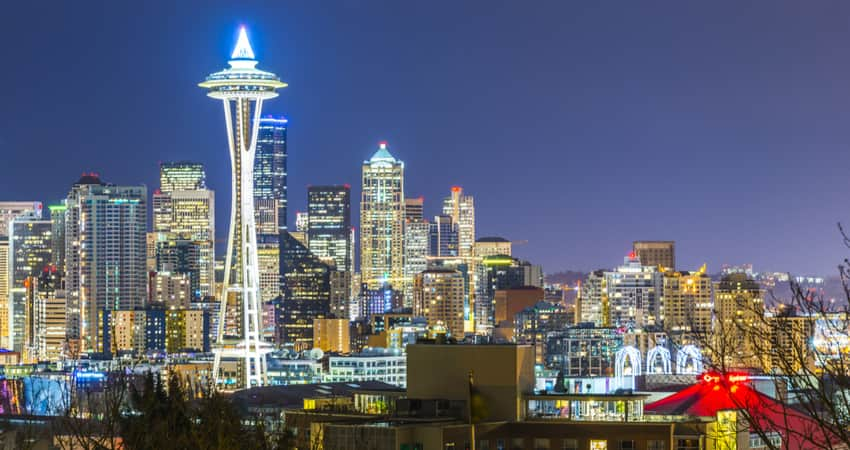 Space Needle
Not only is the Space Needle a stunning landmark from the outside, but it also offers amazing views of Seattle from the inside. At one point, the Space Needle was the tallest structure on the West Coast, offering visitors a bird's-eye view of the city from a 520-foot-tall observation tower. The iconic landmark may be a bit tourist trap-y, but if you've never been to Seattle, it's well worth a visit.
Groups of 15 or more qualify for discounted admission. Reservations must be made online at least two weeks in advance. Groups larger than 60 will need to request tickets by email or phone.
Address: 400 Broad St, Seattle, WA 98109
Phone: (206) 905-2100
Charter bus parking: Parking for buses and other oversized vehicles can be found at the Seattle Center nearby.
Chihuly Garden and Glass
The Chihuly Gardens are right next door to the Space Needle, which makes it easy to visit both on the same day. This unique attraction showcases the breathtaking work of famed glassblower Dale Chihuly. Visit the gardens, marvel at the towering colorful glass sculptures, and learn about Chihuly's process and vision. The gardens also offer glass-blowing demonstrations and private workshops for visitors interested in learning more about the art form.
Guided and self-guided tours for groups, including school field trips, can be organized by emailing groups@chihulygardenandglass.com.
Address: 305 Harrison St, Seattle, WA 98109
Phone: (206) 753-4940
Charter bus parking: Parking can be found at the Seattle Center just down the road.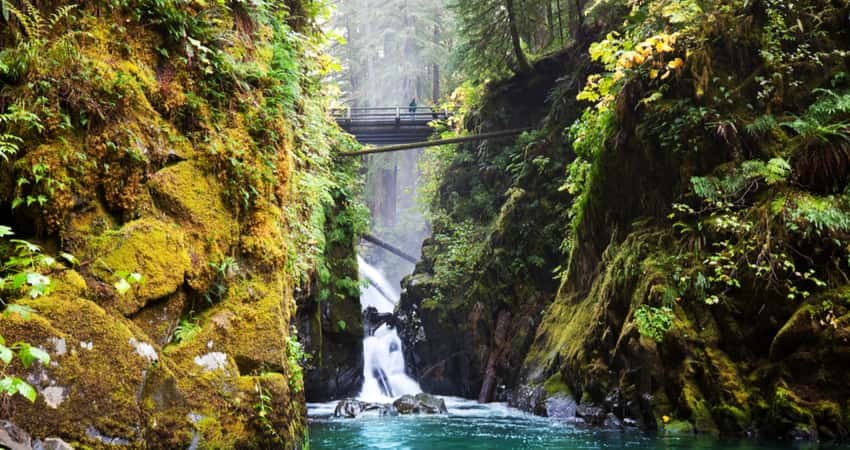 Olympic National Park
Located around 2 hours northwest of Seattle, Olympic National Park offers nature lovers a little bit of everything. The massive park has one of the most diverse ecosystems in the NPS, including glacial mountains, old-growth temperate rainforests, and a Pacific coastline with rugged beaches. At more than 1,400 square miles, the park has weeks' worth of ground to cover. If you're just planning to visit for a day, you should prioritize highlights like hiking to Sol Duc Falls, stopping at Hurricane Ridge near the visitor center, and walking along the water at Second Beach Trail.
Admission for non-commercial groups traveling by charter bus is $15 per person. Visitors ages 15 and under are free.
Olympic National Park Visitor Center address: 3002 Mt Angeles Rd, Port Angeles, WA 98362
Phone: (360) 565-3130
Charter bus parking: Since Olympic is so large, there are multiple lots throughout the park. Start your trip at the visitor center where there's parking for oversized vehicles.
Oregon
It can be argued that Portland is like Seattle's hip younger sibling. Actually, it might be the other way around? Either way, Oregon has a long list of cool and picturesque locations for your group to see.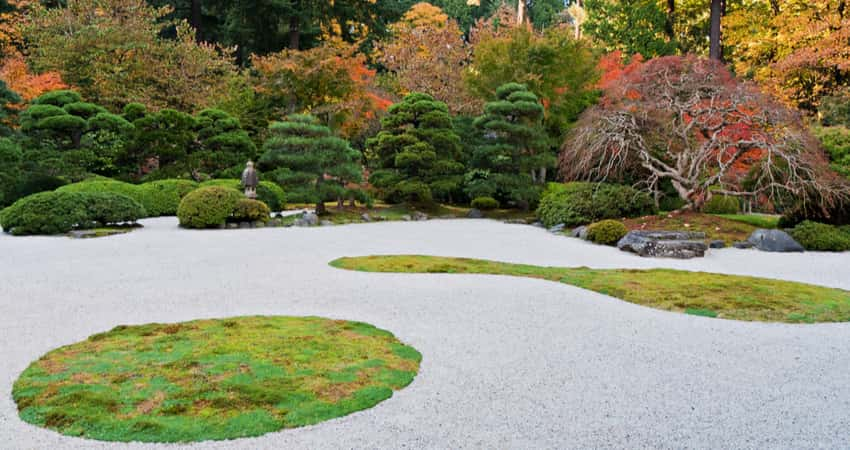 Portland Japanese Garden
Located in Washington Park, the Portland Japanese Garden is 12 acres of serene, lush natural beauty. The garden was opened in 1967 after Portland became a sister city to Sapporo, Japan. The traditional space is split into several sections, including a bonsai garden, two tea gardens, and a flat villa garden that would historically be found in a daimyō's home. Water features like small waterfalls and koi ponds are also sprinkled throughout the garden.
Groups with 15 to 30 visitors can qualify for discounted admission. Guided group visits of the garden are available with reservations at least one week in advance. Group tickets and tours can be booked by emailing tours@japanesegarden.org or by calling 503-542-9306.
Address: 611 SW Kingston Ave, Portland, OR 97205
Phone: (503) 223-1321
Charter bus parking: The garden does not have a private lot. All parking is shared with Washington Park. Parking for buses is extremely difficult at Washington Park. Limited bus parking is available across from the Portland Japanese Garden on SW Rose Garden Way. Additional parking information can be found here.
Cannon Beach
Cannon Beach is located about 1.5 hours from Portland along the famous Oregon Coast Highway Route 101. Unlike beaches in SoCal, Cannon isn't usually known as a swimming or sunbathing type of beach (you can still go for a swim: just don't be surprised by how cold the water might be!) It's famous for its soaring rock formations off of the shoreline and tide pools teeming with native wildlife. Stick your toes in the sand, take photos of Haystack Rock, and try to spot some sea creatures during low tide in the pools.
Address: Cannon Beach, OR 97110
Charter bus parking: There are multiple parking lots that stretch the length of the beach. Oversized vehicle spaces can be found at the Haystack Rock Public Parking lot on S Hemlock St.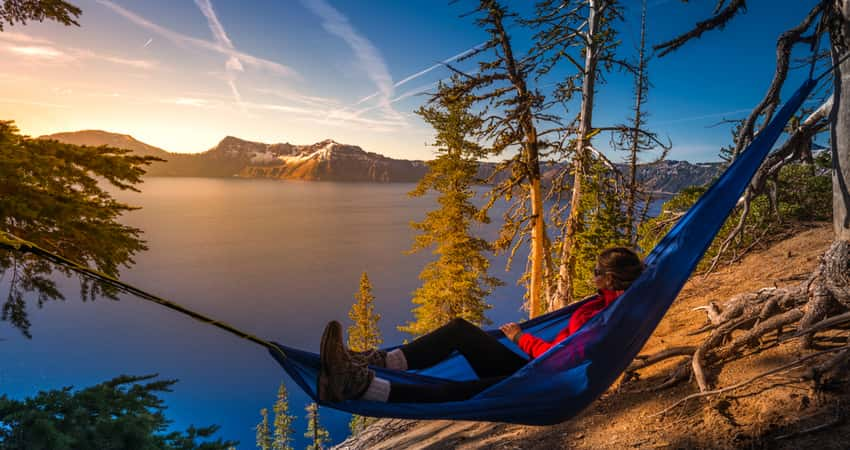 Crater Lake National Park
Ever wondered what the deepest lake in the United States looks like? Well, you're in luck! At 1,949 feet deep, Crater Lake is deeper than the height of Chicago's Willis Tower and NYC's Empire State Building. It's thought that the massive lake was formed around 7,700 years ago when the volcano Mount Mazama collapsed. Today, the caldera is 2,148 feet deep and filled with gorgeous blue water for as far as the eye can see (okay, maybe that's a bit of an exaggeration, but it's still pretty awe-inspiring).
Admission to the park for groups in oversized vehicles starts at $100. Free, ranger-led programs are available to the public during scheduled times, including seasonal sunset hikes and short talks at the lake's rim overlooks. Boat tours on the lake are available through Crater Lake Hospitality for an additional fee.
Rim Village Visitor Center address: Crater Lake National Park, Rim Dr, Oregon 97604
Phone: (541) 594-3000
Charter bus parking: Parking can be found at both the Rim Village Visitor Center and Steel Visitor Center.
Heceta Head Lighthouse State Scenic Viewpoint
Lighthouses are inherently beautiful—at least I think so. There's something magical about any statuesque building illuminating the dark skies above the sea. That being said: you should visit the Heceta Head Lighthouse. It's about a 2.5-hour drive from Salem, the state capital. The lighthouse was constructed in 1892 with an adjoining Queen Anne-style lightkeeper's house. Today, the lightkeeper's house is a bed and breakfast, but the scenic viewpoint is open to the public. Admire the lighthouse's stunning architecture and snap photos of the gorgeous shoreline. You may even catch a glimpse of a few sea lions from the nearby sea caves.
Seasonal tours of the lighthouse and surrounding grounds are open to the public. Schedules can be found here. Schools and large tour groups can request private tours by emailing heceta.h.lighthouse@oregon.gov.
Address: 97439 US-101, Florence, OR 97439
Phone: (800) 551-6949
Charter bus parking: The lighthouse has one parking lot on Summer St that can be accessed from Camp Creek Rd. This lot can quickly fill up on busy days, so your driver may need to park off site.
Travel the West Coast in a Private Charter Bus Rental
With so much to see on the West Coast, you'll want to have the most comfortable and reliable ride possible. Create an itinerary of all the spots you want to see and get your group together for a charter bus ride along the West Coast! Champion Charter Bus reps are available 24/7 at 1-844-693-9330 to get you a no-obligation price quote and help you reserve a bus rental around California, Washington, Oregon, or even all three states.