Things To Do in San Francisco During Labor Day Weekend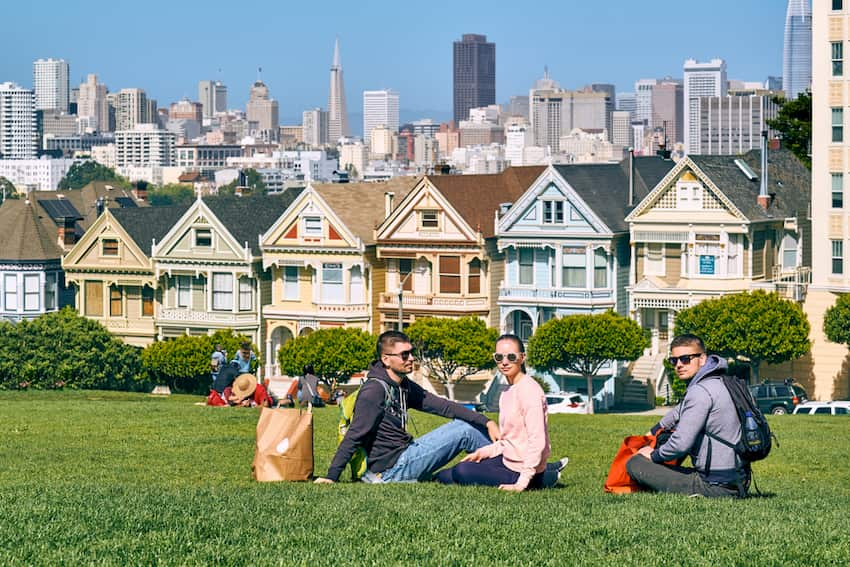 It's never too early to begin planning your Labor Day weekend in San Francisco! This end-of-summer holiday is well-known for exciting music and food festivals, colorful parades, and social gatherings like parties and barbecues. While you're deciding on which one to attend, consider adding a charter bus rental to your plans. With a private charter bus, you can easily plan travel for a group of friends and family, and count on a reliable professional driver to transport you safely and on time.
However, at the time of writing (May 2020), many of San Francisco's city events are cancelled or postponed due to COVID-19. Keep an eye on the websites for popular events like the Yerba Buena Gardens Festival or Kings Mountain Fair for any date changes leading up to Labor Day, but we recommend having a back up plan as well.
If your favorite annual Labor Day event isn't happening this year, never fear. We have a variety of suggestions for how you and your small group of friends and family and celebrate Labor Day in San Francisco:
Plan a barbecue picnic at a park.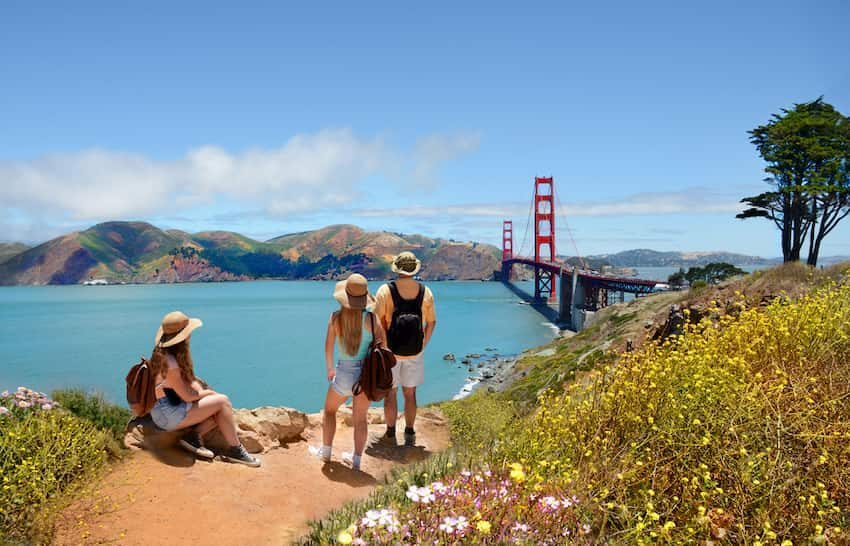 In lieu of a public block party or festival, you can plan your own event with family and friends! San Francisco is spotted with dozens of beautiful green spaces and public parks with reservable picnic spots and event spaces. With a charter bus rental, you'll have plenty of storage space for blankets and folding chairs, tents, coolers filled with drinks and fresh fruit, a portable grill, lawn games, and anything else you need to create the perfect Labor Day picnic. Here are some San Francisco parks you may want to consider going to:
Mission Bay Parks
The Mission Bay Parks on the east side of the city are a perfect, central location for a barbecue picnic. Go here for open spaces and green places on the San Francisco Bay, and enjoy the proximity to downtown if you want to spend the evening in the city. The parks have tons of options for a group event, like the picnic area in Mariposa Park or the pavilion along the water. It's easy to relax the day away at your own private event in the beautiful Mission Bay Parks.
Address: 451 Berry St, San Francisco, CA 94158
Phone: (415) 543-9063
Golden Gate Park
To make your Labor Day truly memorable, set up a barbecue picnic at the Pioneer Log Cabin picnic area or Elk Glen picnic area at Golden Gate Park. Load up your charter bus rental with BBQ goodies, coolers stocked with local brews, and all of your closest family and friends. If you want to secure a picnic area, we recommend reserving a spot with the San Francisco Recreation and Park Department as soon as possible.
Phone: (415) 831-2700
The Presidio
This popular San Francisco national park is packed with things to do, from a golf course to the Civil War-era Fort Point to the Walt Disney Family Museum. Picnics and gatherings at this park are available first-come first-serve at the sites at El Polín Spring, Immigrant Point and Pershing Square. Permits are not required for gatherings with less than 50 guests who won't be using a personal barbecue-grill, so if you're willing to use the grills on site, just show up early to snag a spot!
Go on a mini road trip.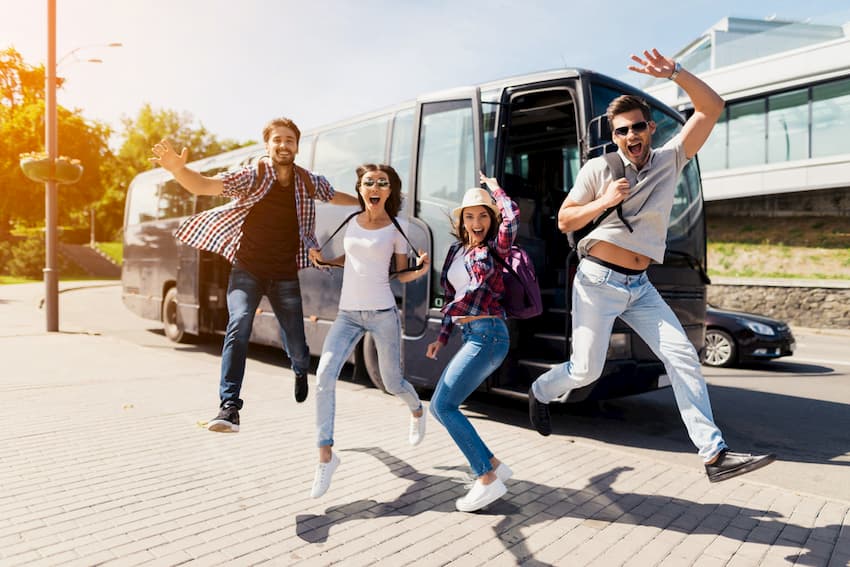 Enjoy the long holiday weekend by hitting the road and exploring the San Francisco area! With a charter bus rental, you can plan a multi-day itinerary to a California destination you've always wanted to explore with your whole group of friends or family. Here are some destinations you can plan a Labor Day day trip to:
Point Reyes National Seashore
Load up the charter bus for a beach day at Point Reyes! This 71,000-acre park includes hiking trails, long stretches of sandy shoreline, the dramatic Alamere Falls, and the historic Point Reyes Lighthouse. Beaches here are also a breeding ground for northern elephant seals, so take some time to see these rare animals in their natural habitat.
San Jose, San Francisco
A mere hour south down the coast is another world-class California city—San Jose. Plan a whole day getting to know San Jose, from the history of Winchester Mystery House to having lunch at San Pedro Square Market to shopping in Santana Row. If you're a tech junkie, check out the original headquarters of Apple, Google, and HP (now National Historic Landmarks) or tour the Computer History Museum.
Tri-Valley
Only 45 minutes west of San Fran is Tri-Valley, California, a world of wineries, golf courses, and historic downtowns. Choose from 55 wineries in the Tri-Valley's Livermore Valley and embark on a custom wine trail, or enjoy all 18 holes at Crow Canyon Country Club or Las Positas Golf Course. For an outdoor adventure, hike to the summit of Mount Diablo and feel on top of the world!
Go outside for a hike or bike ride.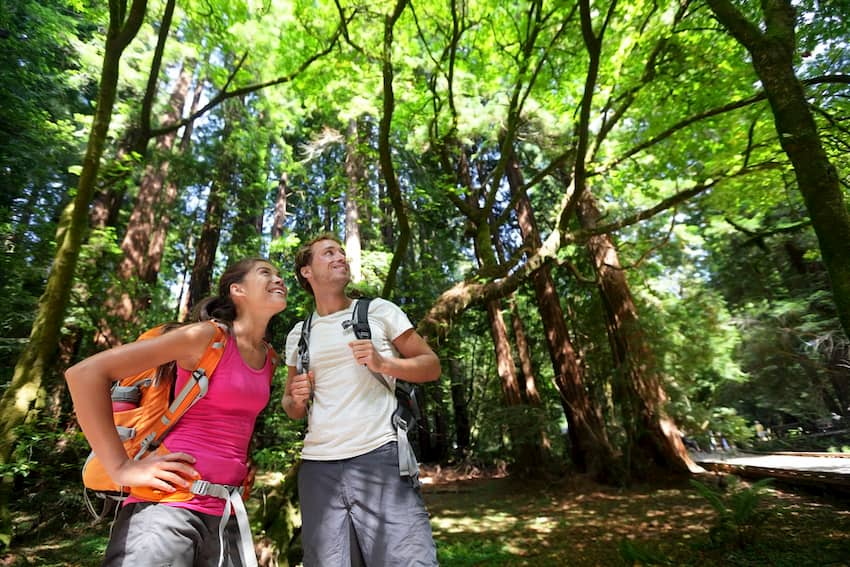 Labor Day comes at the end of summer, which means it's a great time to get out and soak up the sun while it's still warm and dry outside. The beautiful, bay-side city of San Francisco is simply brimming with outdoor trails for long hikes and bike rides. Use a charter bus to get you and all of your friends to the head of the trail, and plan to have your professional driver pick you up at the end. You can plan a wonderful hike or bike ride around any of these iconic San Francisco trails:
Batteries to Bluffs Trail
Explore this short but stunning pedestrian only shoreline trail that boasts beaches and views of the Golden Gate Bridge. Go at sunset and stop at Baker Beach or Marshall's Beach for a quiet rest and unforgettable scene.
Phone: (415) 561-5300
Ecology Trail
This 1.4-mile hiking and biking trail through grassland and redwoods is perfect for nature lovers. The real gem of this trail is Inspiration Point Overlook, where you'll get an eyeful of the San Francisco bay, Alcatraz Island, and Andy Goldsworthy's Spire sculpture.
Address: Arguello Blvd, San Francisco, CA 94129
Phone: (415) 561-4323
Lands End Lookout
Go to this national park if you want a fun hike filled with historical sites. Check out the USS San Francisco memorial, an homage to the WWII cruiser from the Battle of Guadalcanal in 1942. For an extra dose of military history, stop at West For Miley for lunch in the grassy picnic area among turn-of-the-century gun emplacements.
Address: 680 Point Lobos Ave, San Francisco, CA 94121
Phone: (415) 426-5240
Shop 'til you drop!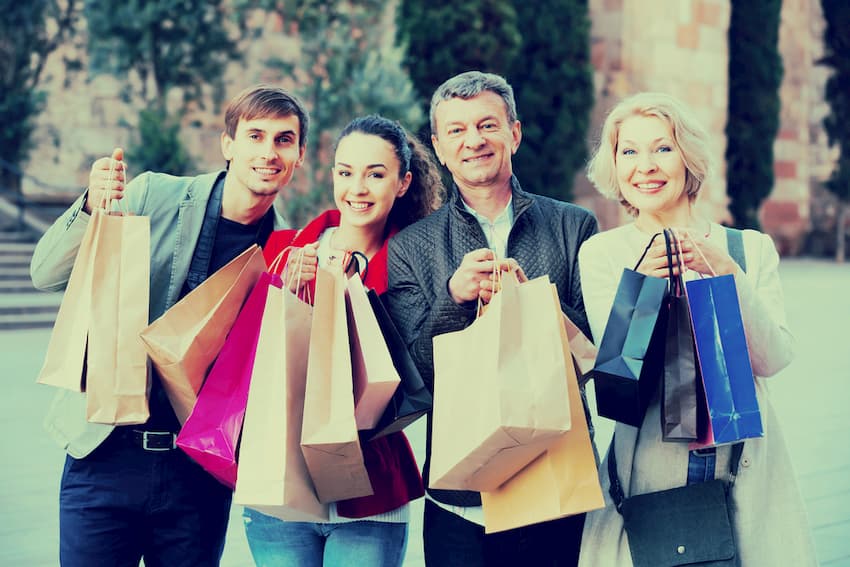 This Labor Day, get up early and get ready to fill your charter bus luggage bays with shopping bags of sweet deals and discounts! Labor Day sales are always epic enough to plan a full day of shop-hopping around the city. From busy downtown malls to sprawling outlets on the outskirts of the city, here are some shopping hot spots you may wanna add to your Labor Day sale hop adventure:
Westfield San Francisco Centre
This 9-story mall in the heart of the city boasts more than 170 shops and restaurants. Go here to peruse the racks at Bloomingdales, APM Monaco, Tory Burch, and Lululemon.
Address: 865 Market St, San Francisco, CA 94103
Phone: (415) 512-6776
Embarcadero Center
This sprawling commercial complex is home to sky-rise offices, a cinema, and, most importantly, an underground shopping center featuring more than 70 stores. Shop at Beckett & Robb, Bluemercury, and M.M.LaFleur, to name a few.
Phone: (415) 772-0700
San Francisco Premium Outlets
If you're looking for the best deals in San Fran this labor day, go to this outlet mall about 40 minutes outside the city center. You can look for deals at designer & brand-name stores like Coach, Fabletics, and Zara.
Address: 2774 Livermore Outlets Dr, Livermore, CA 94551
Phone: (925) 292-2868
Rent a San Francisco Charter Bus this Labor Day Weekend
Make the most of your Labor Day weekend with premium, private group transportation. At Champion Charter Bus, we can help you find the best bus rental to fit your needs. Whether you're planning a private barbecue or a day trip to Tri-Valley, count on us to get you there! Call us at (415) 226-7968 to get a free, no obligation rental quote for your Labor Day trip.