Best Budget-Friendly Denver Group Activities, Part 2: With Grown-Ups
So as we've already shown, Denver is full of budget-friendly attractions for kids and the whole family!
But what if you're in town with a bachelor or bachelorette party, a corporate social outing, or a team-building with your sports fan group? That's to say, what about the grown-ups?
In a city full of hip, trendy eateries and boutique breweries, one would think that exploring Denver with your group of adults is expensive. But that's not the case! The town is on the up-and-up, but it hasn't forgotten its roots. Especially compared to other major destination cities out West, the Mile High City is relatively laid-back and inexpensive—if you know where to look.
Whether you're making the most of a limited budget or saving your cash for more costly excursions, we've rounded up some attractions that are geared more to adults visiting Denver.
P.S.: When you've locked in your itinerary and set your budget, give Champion Charter bus a call at 303-482-2792. We'll make sure your group transportation in Denver is easy, comfortable, and efficient—no matter the destination.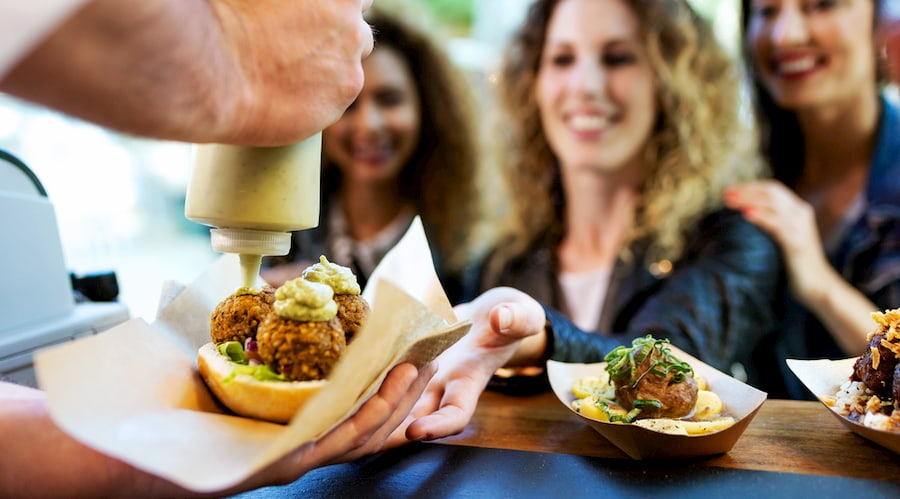 1.   Check Out the Food Trucks
Not only are food trucks kind to your budget (a lot of truck fare here is $10, tops), they're a big part of Denver culture! Sure, they can be notoriously hard to track down—one day they're here, the next day they're gone—but services like Roaming Hunger or the Denver-only Truckster app can help connect your group to your favorite eats. Or, if you're feeling lucky and want your pick from multiple trucks, in the summer there's usually a few parked near Civic Center Park, along South Syracuse Street in Tech Center, or at the Rayback Collective in Boulder. There are no guarantees as to what food trucks will be around, but isn't that part of the fun?
Here are some locally-beloved Denver food trucks you can taste-test for fairly cheap:
Roll It Up Sushi Truck
I know what you're thinking: raw fish on a food truck? But this place specializing in sushi rolls, poke, and gyoza is local-approved and beloved by tourists.. If raw food isn't your thing, spring for a Coney Island Roll with shrimp, bacon, and asparagus.
Cluck Chicken
Sometimes you just need a little Southern comfort. This food truck dishes out wings, chicken sandwiches, and an array of fried sides with your choice of handmade sauces. Just don't forget to grab some extra napkins!
WongWayVeg
Vegans and vegetarians, fear not! This award-winning truck has a variety of veg-friendly meals that appeal to different tastes, like faux chicken and waffles, a Bajan BBQ black bean burger, and gluten-free poutine.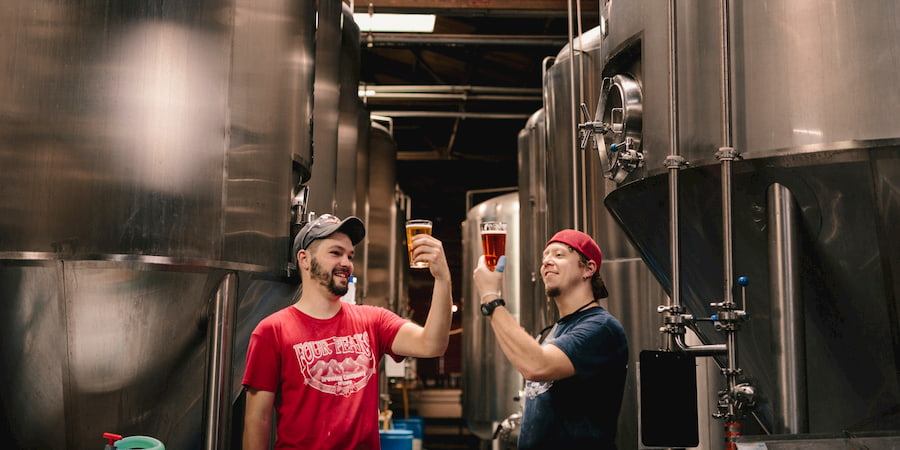 2.   Take a Brewery Tour
Another big part of Denver's culture? Beer! But if you're with a group of 21+ touring the city made famous by the Great American Beer Festival, chances are you already knew that. Lucky for you, many of Denver's biggest breweries offer tours and tastings for little-to-nothing.
Travel Tip: if you're planning a Denver brewery-hopping tour with a large group, relying on rideshares is an easy way to run up the bill. Instead, we recommend booking a minibus shuttle service. That way, everyone can have a safe and reliable ride between breweries without paying for the multiple Ubers or Lyfts it would take to accommodate your drinking buddies.
Book your ride through Champion Charter Bus, and let a professional DD take you to these popular (and cheap!) Denver breweries:
Coors Brewery
Address: 13th St & Ford Street, Golden, CO 80401
Admission: $5 for Colorado residents, $10 for out-of-state visitors, free with a military ID
This renowned brewery offers two tour options: a short tour with three 8 oz. samples, and a longer, more in-depth tour with three 8 oz. samples and a commemorative glass. Call 303-277-2552 to reserve a tour for a group of 15 or more.
Great Divide Brewing Company
Address: 2201 Arapahoe St, Denver, CO 80205
Admission: Free
This brewery first graced the Denver beer scene in the mid-1990s and is now the favorite for many local craft beer aficionados. Don your closed-toe shoes and show up early if you want to tour the place. The 30-minute public tours are available on a first-come, first-served basis for up to 20 people.
Wynkoop Brewing Company
Address: 1634 18th St, Denver, CO 80202
Admission: Free
Wynkoop was Denver's first brewpub, and it's certainly the most out-there when it comes to flavors. Sure, it features a fine selection for those with standard tastes. But adventurous drinkers won't want to pass up the more eclectic brews made from the likes of oysters, tamales, and smoked carrots. The free public tours are first-come, first-served—though private parties can reserve a tour for $75 (about $4 per person if you bring along the maximum of 20 people).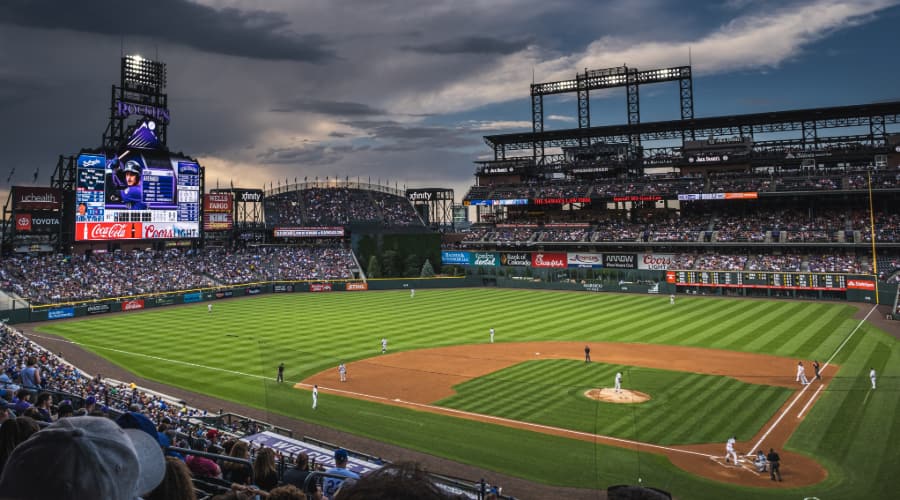 Enjoy America's Favorite Pastime
Baseball fans, we didn't forget about you. Whether you're in town to see the Rockies play or want a more in-depth dive into the history of the sport, your sports fans can still enjoy their time in Denver while visiting on a shoestring. Read on to find out how:
3.   Catch a Rockies Game from the Rockpile
Address: 2001 Blake St, Denver, CO 80205
Admission: $4 per adult, $1 for kids under 12 and adults over 55
Want to cheer on the Rockies but dread paying $20, $40, or even $60+ per seat? Baseball fans on a budget can opt to watch the game from the Rockpile, the bleacher-style seats above the outfield directly opposite home plate. This section doesn't exactly offer the best views of the game below—although you will have great views of the nature area located behind the center-field wall—but for the price, this section of Coors Field is one of the best ways to take everyone out to the ballgame without breaking the bank.
Budget Tip: Coors Field dining options can be a little pricey. Luckily, the stadium lets fans bring in their own food items, so feel free to pack a hotdog or pick up some street food from the surrounding LoDo neighborhood before the game.
Rockpile tickets can be purchased either at the Ticket Office on game day or by reserving them in advance by calling (303) 762-5437 or logging onto the official Rockies MLB website. Just know that there's a four-ticket limit per adult, so if you're planning to catch a game with a larger sports fan group, you'll need to designate multiple people to purchase tickets for everyone.
5. Tour the National Ballpark Museum
Address: 1940 Blake St, Denver, CO 80202
Admission: $10 for adults, $5 for seniors (65+), free for kids under 16 and active military.
Located about a block away from Coors Field, this hidden gem is a great place to spend some time before or after the game. Come check out the private museum's collection of signed baseballs and old-school uniforms as well as seats, signage, and architectural elements of major ballparks across the country.
It's usually open 11 a.m. to 5 p.m. Tuesday through Saturday, with some special exceptions for Rockies home games. Though it is dense with memorabilia and exhibits, the museum isn't the most spacious of attractions and can get crowded easily—so it's best suited for groups of 20 or fewer people.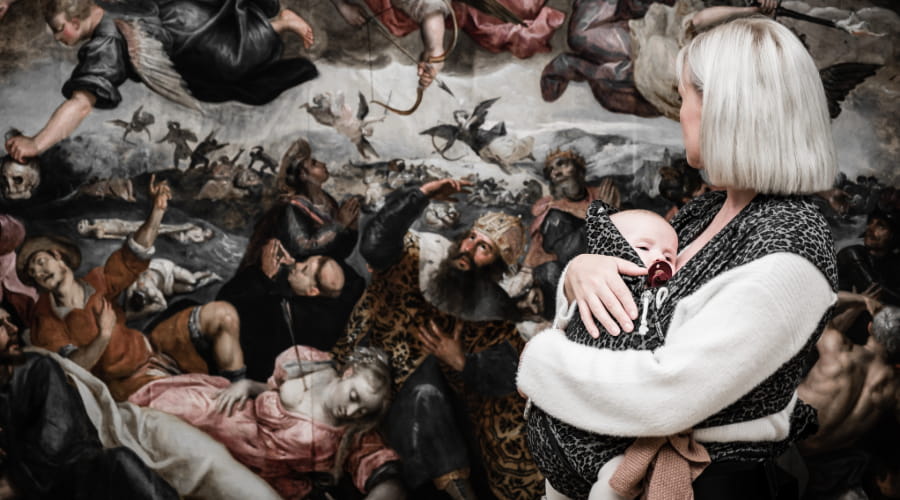 Get Cultured
Denver loves art! Even better, the city offers plenty of experiences for art enthusiasts—including those on tight budgets. Check out these relatively cheap artistic destinations in Denver:
6. Get Cultured at the Denver Art Museum
Address: 100 W 14th Avenue Pkwy, Denver, CO 80204
Admission: $8 – $12 per person for groups of 10 or more, kids age 18 and younger are free
That's right! Your group of art enthusiasts can tour one of the largest U.S. museums west of Chicago, even on a limited budget. Whether you opt for a general admission ticket or spring for a guided tour of the 12 permanent collections—ranging from modern photography to ancient art of the Americas, textiles and fashion to architecture and design—most groups can take in all 70,000 works of art for less than $10 per person.
Admission to the museum varies based on a lot of factors, like whether you're Colorado residents or out-of-state visitors, whether or not you want a guided tour, and whether or not you're a college student or a senior citizen. Long story short, check out the museum's group reservation webpage to ensure your group is getting the best rate.
7. Scope Out the Local Talent during a First Friday
Admission: Free
Take in the best of Denver's art scene without spending a dime! First Friday is a monthly event where all 7 art districts in Denver come to life and celebrate local talent. Over 100 galleries and studios across town open their doors to late-night art-walkers, but you'll find most of the hubbub in the Art District on Santa Fe (between 7th and 10th Avenues on Santa Fe Drive).
Since this event is scattered across the Denver city center, getting around can be an issue—especially if you're out and about with a large group of patrons. Luckily, your art aficionados have some options.
The First Fridays organization offers a free shuttle that picks up around the light rail station at 10th Avenue and Osage Street. The shuttle can take individuals and small groups to major galleries between 5:30 and 10 p.m. The same goes for the free Art Bus that circulates around the Golden Triangle Museum District. It operates from 5:30 to 9 p.m.
However, larger groups should be warned—during busy nights, the shuttle services can fill up quickly and run on limited route lines. If you're worried about flexibility and availability, a private minibus rental is your best bet. That way, your group can create your own schedule that hits all the galleries on your must-see list, and you can rest assured everyone has a reliable ride home at the end of the night.
Hit the Road with Champion Charter Bus
Group travel can be expensive, yes, but making the most of your Denver trip doesn't have to be.
Especially if you're coming in from out of town, a charter bus or minibus service can save your group money, time, and frustration in the long-run. Split the cost of your rental across every passenger, and you'll often be spending less per person than paying for a flight and multiple rideshares or taxis within the city. And when you rent with a bus company like Champion Charter Bus, you know how much your transportation will cost before you even embark—no surprise fees or surge rates.
Whether your group needs a single charter bus or a variety of minibuses, an ADA-compliant vehicle at no additional charge, or a set of onboard amenities to keep everyone comfortable, the Champion Charter Bus team is here for you. Just call 303-482-2792 and let us know how we can help, and we'll work around the clock to make your Denver bus rental process as stress-free and easy as possible.