The Top 5 Field Trip Destinations in Phoenix
Educators and youth organizers in Phoenix, you're in luck. There are so many great field trip destinations around town, the hardest part can be deciding where to start.
That's why we've rounded up the top five best places to take your kids in Phoenix—keep reading to see what they are! And whenever you're ready to secure a safe and reliable ride for your class, youth group, or after-school program, give us a call at 480-257-7734. Our representatives are available 24/7 to help you book a Phoenix charter bus rental, and we can even offer you a free, no-obligation price quote for your trip.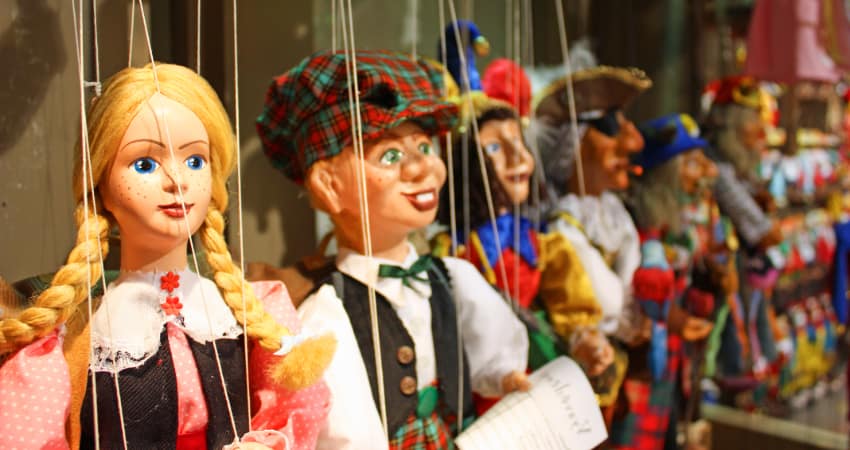 Great Arizona Puppet Theatre
Address: 302 W Latham St, Phoenix, AZ 85003
Phone: 602-262-2050
Fun fact: the Theatre's building used to be the Phoenix LDS 2nd Ward Church, a historic Phoenix landmark constructed in 1929. If you have a moment, take in the preserved Spanish Colonial architecture, Moorish columns, and hand-painted motifs throughout the building.
But if you're simply here to catch a puppet show, that's just as well—there's almost always one playing! From classic fairy tales like Cinderella and Rumpelstiltskin to educational musicals about the weather cycle, this theatre rotates through many children-focused programs that are sure to keep kids entertained.
Call 602-262-2050 ext. 3 to secure your group's show—field trip reservations can only be made over the phone. Availability can vary (sometimes there's a show available the day after you call, sometimes they're sold out for months at a time), so call well in advance to ensure you get the day and time you want and the discounted youth group rate.
It's also worth noting that there are no dining areas or food vendors at the Theatre—so you'll need to bring a bagged lunch. You can easily store coolers and sandwiches in your charter bus's roomy luggage bays, and there are reservable picnic areas at Margaret T. Hance Park across the street. Call the city's parks office at 602-534-2407 to grab a table!
Where to park your charter bus: After unloading everyone on the sidewalk at the rear of the building, your driver can park in one of the two bus parking spaces near the dumpster on the west side of the lot. If for some reason these spaces are unavailable or you need extra parking space, your buses can also park along W Latham Street, south of the Theatre.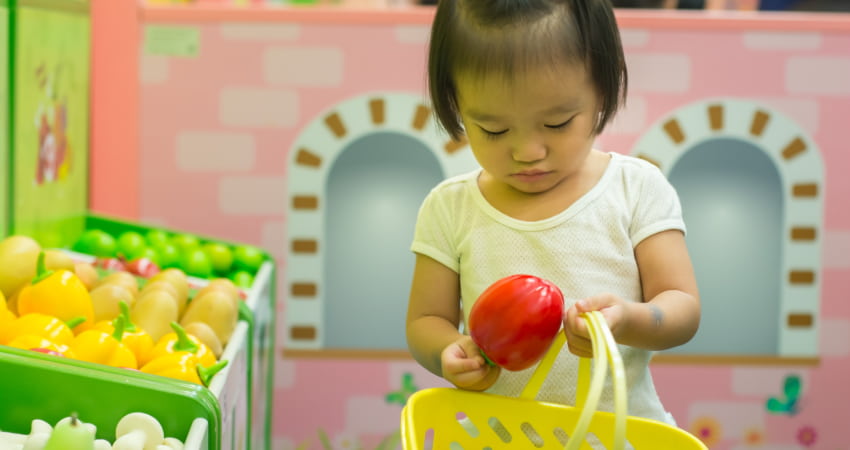 Children's Museum of Phoenix
Address: 215 N 7th St, Phoenix, AZ 85034
Phone: 602-253-0501
If you're on the move with a group of younger kids, there are few places in town better suited for your day out than the Children's Museum of Phoenix. There's so much for your little adventurers to experience and learn from—building a tower out of toddler-sized building blocks, pedaling through a tricycle "car wash," snuggling into a quiet book loft, trapezing through a three-story jungle gym, pretending to run a pint-sized supermarket, and so much more!
Also, it's one of Phoenix's more accessible destinations for kids in terms of language, mobility, and stimulation. All exhibits and booklets are navigable in English, Spanish, and Braille. If you'll be traveling with wheelchair users, call 602-253-0501 ext. 0 ahead of your visit to learn more about where to enter the building, and call Champion Charter Bus at 480-257-7734 to reserve an ADA-compliant motorcoach at no additional cost.
Where to park your charter bus: Parking in the Museum's lots is free for all vehicles with admission. Buses and motorcoaches are asked to unload and park in the northernmost parking lot. If you make a reservation in advance, there should be plenty of signage set up to direct your driver to the right places.
Heritage & Science Park
This field trip destination is a two-for-one, with both the Historical Heritage Square and the Arizona Science Center located in the same city block. Here, you can spend some time exploring the history of Phoenix and the future of renewable energy all in one trip! Parking for both attractions is the same:
Where to park your charter bus: Because this destination is in the middle of downtown Phoenix, maneuvering a motorcoach can get tricky. Luckily, you have some options. If your group is already heading to the Children's Museum of Phoenix, just keep your bus parked in their lot—it's directly across the street, and it's an easy walk. If a trip to the museum isn't in the cards, see if you can reserve a spot on the lower level of the Phoenix Convention Center's East Garage (601 E Washington St, Phoenix, AZ 85004) or at the convention center's marshaling yard (1102 E Tonto St, Phoenix, AZ 85034).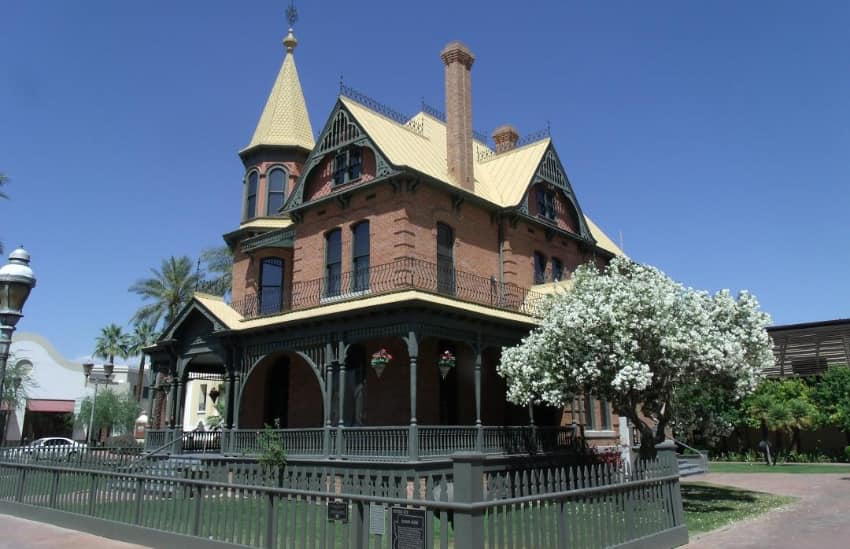 Rosson House Museum at Heritage Square
Address: 113 N 6th St, Phoenix, AZ 85004
Phone: 602-262-5070
Round up your aspiring history buffs and step back in time at the Rosson House: a fully restored 1895 Victorian mansion that originally belonged to the city's surgeon, Dr. Roland Rosson. In your hour-long tour of the home, you'll see features commonly found in Victorian mansions (electric lamps, telephones, domestic water systems, etc.) as well as features unique to this house (like a Victorian-era anatomical model and constructions to accommodate the desert climate).
Groups of 8 or fewer don't need a reservation to tour the house. But if you're coming in with more people, you'll need to call 602-262-5070 or email sarah.matchette@heritagesquarephx.org at least two weeks before you plan to visit. Be prepared to make a $50 deposit to confirm your reservation.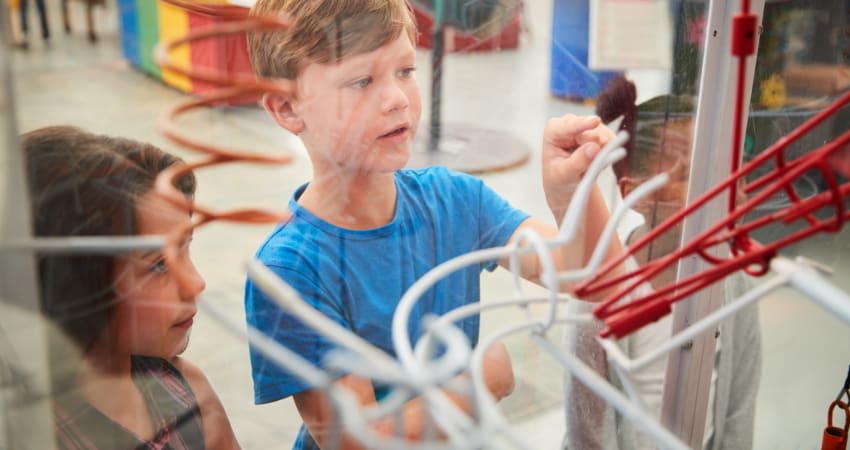 Arizona Science Center
Address: 600 E Washington St, Phoenix, AZ 85004
Phone: 602-716-2000
If your kids are more of the science-y type, this interactive learning center will be more their speed. This place is full of interactive exhibits to encourage kids to engage in hands-on learning—from constructing their own desert-friendly homes, to transmitting their names in Morse Code, to playing with alternative energy sources like solar and wind.
Educators and group leaders can even request add-on demonstrations and dissection labs to accompany lesson plans or the group's specific interests by filling out a field trip request form. Or, you can let the kids get creative with a session at the center's makerspace, where they can tinker and invent to their hearts' content. Either way, be sure to enlist at least one chaperone for every five students and to get in touch with the Center's Group Sales Department to score East Garage parking passes for your bus.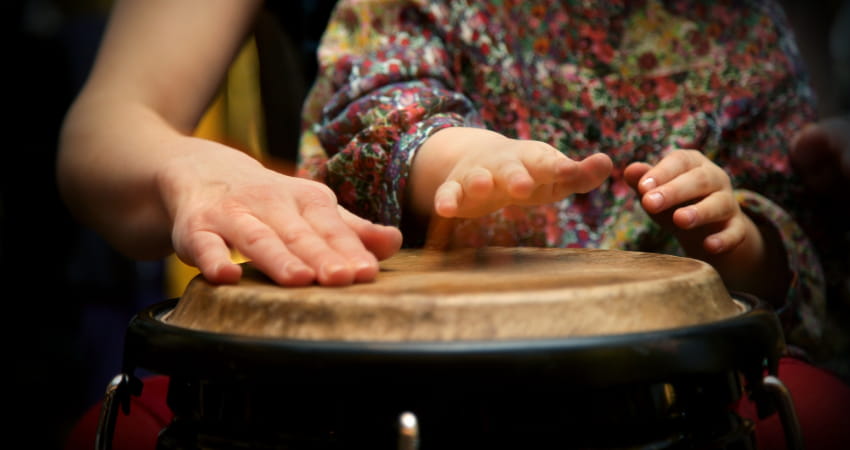 Musical Instrument Museum
Address: 4725 E Mayo Blvd, Phoenix, AZ 85050
Phone: 480-478-6000
Here, you'll find more than 6,800 musical instruments on display and a bunch of tailored programs for different kinds of groups. Band and orchestra classes can learn more about instruments from across the globe. Younger crowds will enjoy jamming on a variety of drums, harps, and a theremin (with the help of volunteer musicians, of course). Even your physics students can learn a thing or two by checking out the STEM gallery and seeing how musical instruments work and the science of sound waves.
For a typical tour of the museum, expect to spend about two hours walking around the exhibits. School groups are encouraged to reserve a 9 a.m. or 11:30 a.m. time slot, while other youth groups like scout troops or after-school programs are asked to reserve in the early afternoon—though the museum is willing to make exceptions and extend your time slot if need be. Make your reservation by putting down your $75 deposit and filling out the MIM Field Trip Request Form or Youth Group Tour Request Form at least 15 days before your visit. If you have questions, contact the Group Tour Coordinator by calling 480-245-6919 or emailing grouptours@MIM.org.
Where to park your charter bus: The museum's parking lot is free and very spacious—unless it's an abnormally busy day, there should be plenty of room to park your bus. There are two bus loading/unloading zones: one near the main entrance on the north side of the parking lot, and one near the cafe on the south side.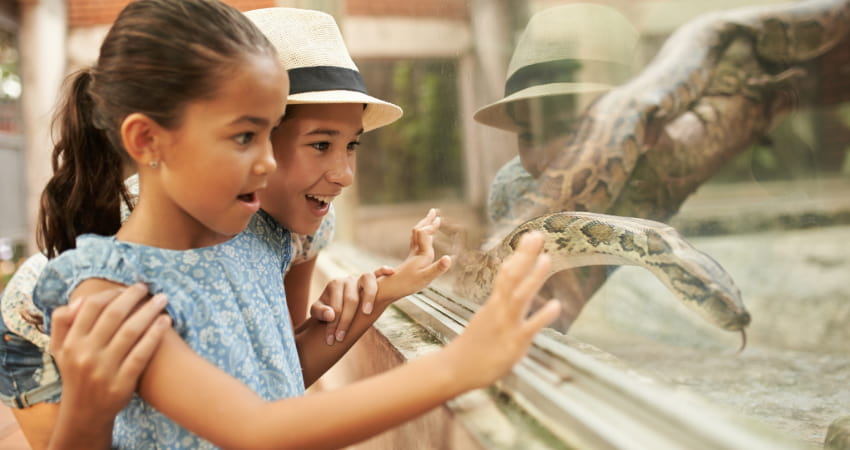 Phoenix Zoo
Address: 455 N Galvin Pkwy, Phoenix, AZ 85008
Phone: 602-286-3800
This Papago Park attraction has delighted the masses since the early 1960s and has hosted a lot of well-known animal residents, like a saved-from-extinction Arabian Oryx herd and Ruby, the painting Asian elephant. The zoo is laid out as a series of four walking trails: the Tropics Trail (rainforest residents), the Arizona Trail (American Southwest flora and fauna), the Africa Trail (animals from Africa), and the Children's Trail, which has a petting zoo for the little ones. To see everything, you'll be walking about 2.5 miles total—so make sure everyone wears some sturdy walking shoes and brings plenty of water.
Your group is more than welcome to explore the zoo in your own time—it takes about three hours to see everything. But if you'd like a little more structure, both preset and custom guided tours are available, with a discounted rate for groups of more than 25 people. Both tour options are led by zoo rangers, last about an hour and should be booked at least two weeks in advance.
Where to park your charter bus: Bus drivers are asked to enter the zoo grounds via Galvin Parkway. From there, they can drop your group off at the admissions booth near the turnstiles or the school group entrance to the right of the main entrance. During the summer (June through August), buses can park in the main parking lot if there is availability. However, during the school year (September through May), your driver will need to park in the zoo's overflow lot. It will be the first right-hand turn after entering Papago Park, and there should be plenty of bus parking signage to direct your driver to the right place.
Plan Your Phoenix Field Trip Today
Whenever you've finalized your kids' field trip itinerary, you can count on Champion Charter Bus to take you wherever you want to go—all on your own schedule and in total comfort. Whether you need a short-and-sweet minibus shuttle for your scout troop outing or a fleet of charter buses for your entire 3rd-grade class, our 24-hour team can set you up with a reliable ride that will keep them all together. Request amenities like free WiFi so your kids can play mobile games, TVs with DVD players so they can marathon their favorite movies, and AUX ports so everyone can join in on a road trip sing-a-long, and everyone will stay entertained between destinations! Call 480-257-7734 today to get started!