The Best Field Trip Destinations in Denver
Field trips can be nearly as fun for teachers as they are for students—it's amazing to get out of the classroom, eat lunch at a picnic table, and see cool museum exhibits or beautiful gardens. But planning a field trip can be even more stressful than regular lesson planning. Finding a location that can accommodate you, arranging transportation, and signing up enough chaperones to supervise every group of kids takes a lot of work.
To make your life a little easier, Champion Charter Bus has compiled a list of the best field trip destinations in Denver. And if school buses aren't available or aren't comfortable enough for the long drive from Aurora to Denver or from Denver to Littleton, Champion Charter Bus can help you with transportation as well. Just give us a call at 303-482-2792, and we'll find a fleet of safe, spacious motorcoaches for your students.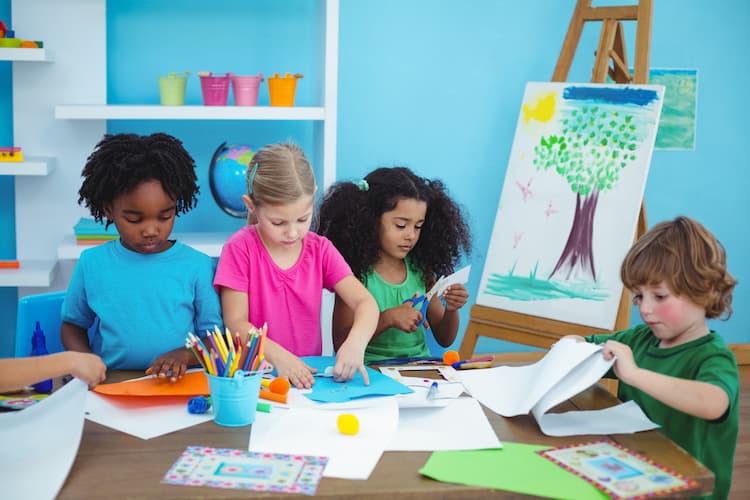 Denver Museum of Nature & Science
The Denver Museum of Nature & Science is packed with mummies, dinosaur fossils, gems, and North American Indian artifacts for your kids to learn about. This site also offers free admission for K-12 school and youth groups, making it an irresistible location for a field trip. You'll just need to make advance reservations online for your visit.
The museum provides two different versions of field trips. If you know exactly what you want to teach, you can "design your own adventure" and lead your students through the exhibits. These teacher-guided tours are available for 10 to 200 students and include access to all of the permanent exhibits, like the Genetics Lab, the Gems and Minerals Hall, and North American Indian Cultures.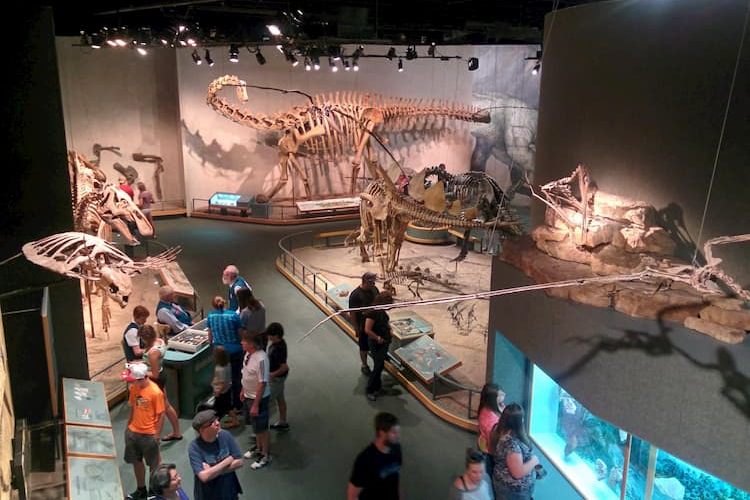 If you'd like someone else to do the planning, book a 3.5-hour Field Trip Adventure led by a museum curator and designed to follow Colorado Academic Standards. These programs cost $235 and are offered Monday-Friday from September through May. Your students will enjoy a hands-on activity like pretending to be black bears preparing for hibernation (for little ones) or dissecting sheep hearts and lungs (for not-so-little ones). They'll also have a lunch break and a chance to explore the exhibits.
Address: 2001 Colorado Blvd, Denver, CO 80205
Charter bus parking: The museum has its own parking lot on the north side, near City Park's ball fields. If that lot is full, you can also park on the streets on the east or south sides of the museum.
WOW! Children's Museum
The WOW! Children's Museum in Lafayette welcomes preschoolers and elementary schoolers with interactive activities that focus on STEM, the arts, health, and life skills. Two-hour teacher-guided field trips are available on Tuesdays, Wednesdays, and Thursdays for groups of 10-40 children and cost $6.50 per child. You'll need 1 adult chaperone for every 8 students.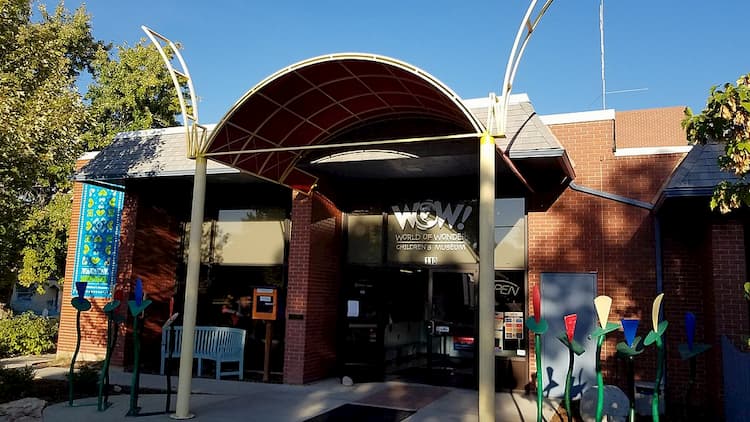 You can also add a 30-minute Exploration, where Museum Education staff lead 12-15 students through a learning activity, for $3 extra per child. If you have a larger group of kids, they'll need to break up into multiple Exploration sessions with chaperones in each one. When they're done with their Exploration, they can return to playing in the exhibits.
Let your students create art with recycled materials, chalk, and water paints in ArtSpace; play with balls and scarves inside a wind tunnel at Blowing in the Wind; or explore a sensory-friendly forest with an interactive river and life-size Lite Brite in the Forest of Light. The entire museum strives to be accessible for students with disabilities, and you can request an ADA-accessible charter bus from Champion Charter Bus if you need one.
If you're traveling with more than 40 students, you'll need to book the entire museum on Mondays for $7 per child with a $50 deposit. All group reservations should be made here.
Address: 110 N Harrison Ave, Lafayette, CO 80026
Charter bus parking: There is abundant parking south of the museum at the Lafayette Park-n-Ride lots. Your charter bus can wait there after dropping you off.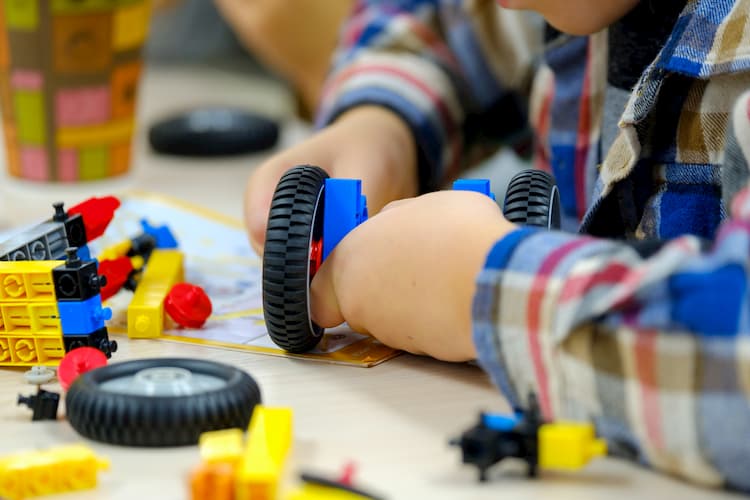 Molly Brown House Museum
Margaret Brown earned the nickname "The Unsinkable Molly Brown" after surviving the crash of the Titanic, and she lived in this historic home in Denver from 1894 until her death in 1932. The house still has many of its Victorian furnishings, and the museum staff offers a variety of guided tours for field trips.
Elementary school teachers can book the Operation: Curator tour, a 75-minute tour of the house with hands-on activities to help kids learn about Molly Brown's life, women's rights movements, and the history of Colorado. This tour is available for up to 30 people (including students and chaperones) and costs $7 per student and $6 per non-teacher chaperone. Teachers get in for free.
The Molly's Neighborhood Walking Tour, available for 3rd-12th graders, guides students around the Capitol Hill neighborhood where the museum is located so they can learn about what it was like when Molly Brown lived there. These hour-long tours are offered Tuesday-Friday and cost $5 per student, $6 per non-teacher chaperone, and $0 per teacher.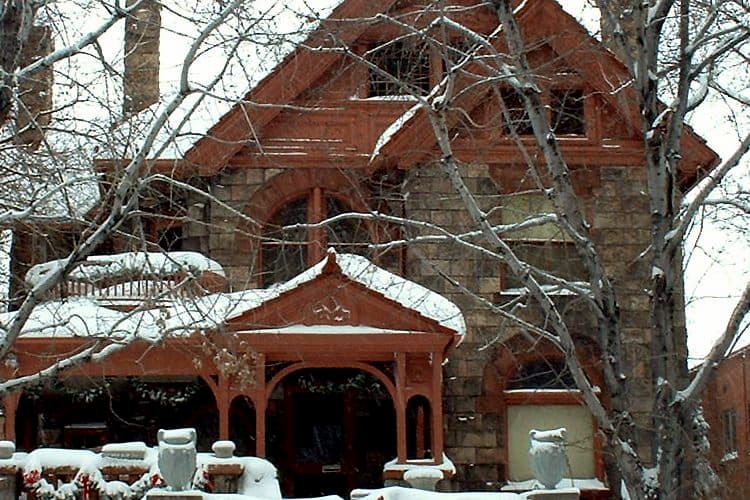 If you want to take older students both inside and outside the house, book a Combo Tour, which blends the elements of the house tour geared toward older kids with the outdoor walking tour. These tours cost $10 per student, $6 per chaperone, and $0 per teacher and are offered on Wednesdays and Thursdays.
Address: 1340 Pennsylvania St, Denver, CO 80203
Charter bus parking: Bus parking is located on Grant between 14th and Colfax, on the east side of the Capitol building and roughly 3 blocks west of the Museum. Your charter bus can drop you off before parking here.
Butterfly Pavilion
If you're planning to teach your students about invertebrates—including, but definitely not limited to, butterflies—the Butterfly Pavilion is the place to do it. Your kids can meet live bugs from the desert, grassland, and rainforest at this nature center.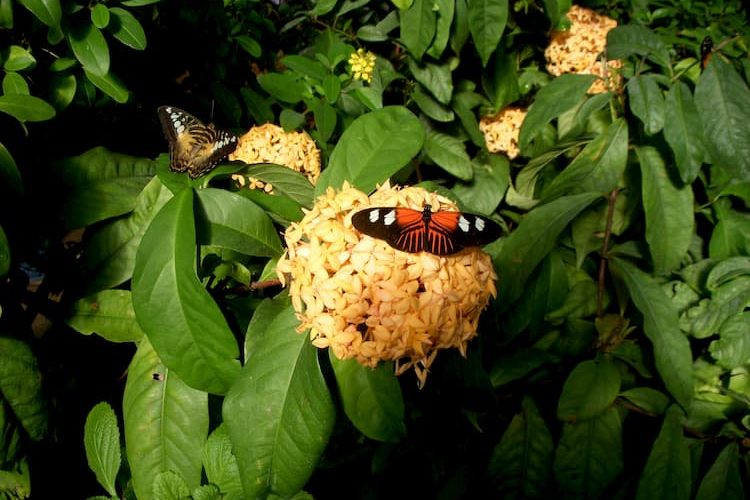 Choose between a self-guided tour, where you lead your students past the insect habitats and let them play with interactive technology, or a guided tour with a Butterfly Pavilion educator. During the guided tour, your kids will get to interact hands-on with the animals and ask questions of invertebrate experts. They'll also attend a class with topics ranging from "I Wonder About Bugs" (for preschoolers) to "Illuminating Invertebrate Behavior" (for high schoolers.)
Admission to the Butterfly Pavilion costs $5 per student, with 1 free adult for every 5 students. If you'd like to sign up for a class, it will cost $1 extra per student. Classes can include 10-50 students and are offered from September 3-May 30, Monday-Friday at 9:30, 10:30, 11:30, and 12:30.
Address: 6252 W 104th Ave, Westminster, CO 80020
Charter bus parking: There is a Park-N-Ride parking lot at the nearby Shops at Walnut Creek that typically has space for charter buses. Ask your driver to drop you off at the Butterfly Pavilion before heading over there.
Denver Botanic Gardens
The Denver Botanic Gardens consist of 24 acres filled with plants from around the world. You can take your kids to Gardens of the West to see arid gardens with plants like cactuses and succulents. You'll also find gardens inspired by China, Japan, and South Africa and ornamental gardens filled with roses, lilies, and irises.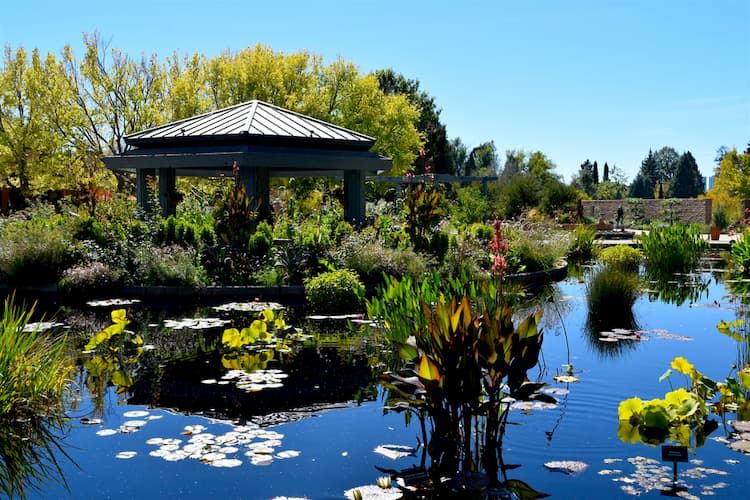 Advance reservations are required for students to visit the Botanical Gardens. Programs cost $6 per student for schools within Denver's school district and $7 per student for schools outside of it. Each tour can include a maximum of 16 people (larger groups will need to split up), and Spanish-speaking instructors may be available by request. The Botanical Gardens also offer a scholarship program for schools with more than 50% of students receiving free or reduced lunch.
Guided tour options include the Gardens Galore Tour, which looks at plants from around the world, the Nature and Art Tour, which explores sculptures as well as plants, and the Name That Tree Tour, which teaches your students to identify Colorado trees by their leaves and trunks. Your kids will also have a chance to walk through the gardens to see all of the plants and flowers.
Address: 1007 York St, Denver, CO 80206
Charter bus parking: Denver Botanic Gardens has its own parking garage, but it can't accommodate charter buses. Your driver will need to park along the street near Cheesman Park or Congress Park, following posted signs.
Plan Your Field Trip in Denver
If you decide to visit one of the attractions on this list and need a way to get there, Champion Charter Bus can help. We ensure all of the motorcoaches and minibuses in our network are regularly inspected for safety, and we can even provide amenities like climate control and free WiFi to keep your kids comfortable after they visit the gardens or Children's Museum. Call us at 303-482-2792 to start planning your field trip today.