How To Spend Memorial Day Weekend in Denver With a Group
Finally: warmer weather, sunshine, delicious food, good drinks, and a day off. Memorial Day weekend isn't just a warm welcome to the summer season, but an extra day to spend some quality time with friends and family.
In Denver, Colorado, people go all out for Memorial Day weekend. That's because the city offers everything at a very affordable (sometimes even free) price. Whether you're into sports, spending quality time outside, enjoying live music, or exploring the newest museum exhibits, you'll have an unforgettable Memorial Day weekend with your group while you're in Denver. 
Easy Group Transportation In Denver
Trying to organize transportation for you and multiple people? It can be difficult to split your group up between public transportation and rideshare apps, especially on a busy Memorial Day weekend. Save your time, energy, and money with an easier, more affordable option that gives every group member a guaranteed ride. When you book a charter bus rental in Denver, everyone can stay together and on-time while a professional driver handles the rest.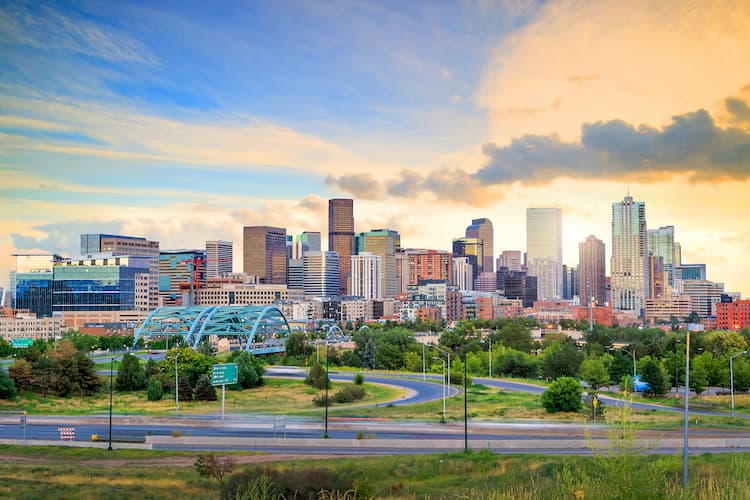 Champion Charter Bus makes the bus rental process easy and hassle-free. Once you provide us with an itinerary, we can find a charter bus or minibus rental that best fits your group. We've worked with every kind of group, including wedding groups, corporate gatherings, school events, private trips, and more. We'll handle all the transportation logistics so your group can sit back, relax, and enjoy your extended weekend.
No matter where your group is headed, you can request special amenities to make the ride even better. Request reclining seats with extra legroom for added comfort. In for a long trip? You can ask for flat-screen TVs, WiFi, and power outlets for easy entertainment and on-board restrooms for fewer pit stops.
Your bus rental will ensure your group is fully prepared for your long weekend ahead. With your transportation handled, you can focus on crafting the perfect itinerary with some of our favorite Memorial Day weekend activities.
See a Rockies Game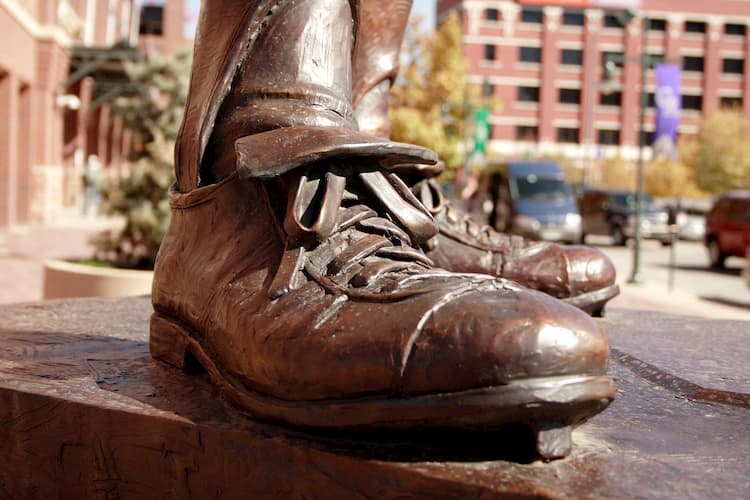 You can't celebrate Memorial Day weekend without some good ol' classic American fun at a Rockies game. The Colorado Rockies play their home games in the heart of downtown Denver at Coors Field, giving you easy access to plenty of other activities after the game. Be a part of the San Francisco Giants and Rockies rivalry, or just attend for the energy, quality time with friends, and a few brews. We'll make sure your group is dropped off in proper time before the game starts, and pick you up and take you to your next adventure with ease.
Rock Out at the Red Rocks Amphitheatre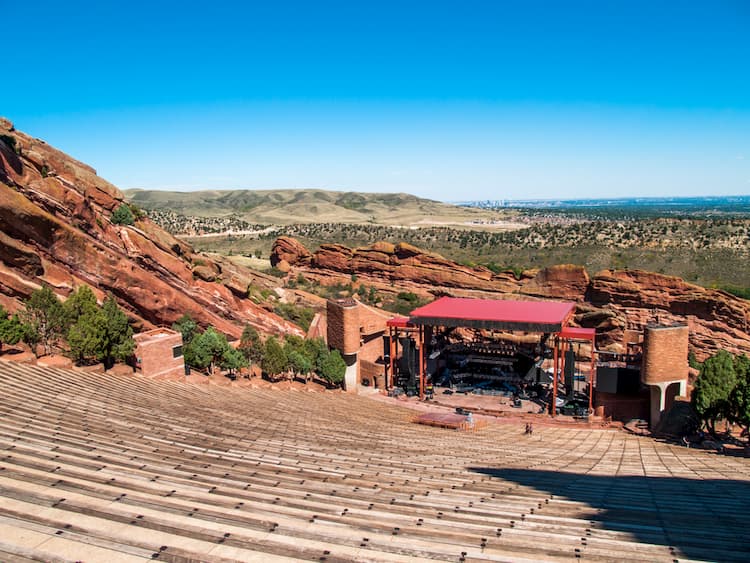 Nothing beats a warm welcome to summer than enjoying the sunshine and warm weather with live music. Summertime in Denver is all about embracing the outdoors, and it's easy to do at the Red Rocks Amphitheatre— plus, Memorial Day weekend is right in the midst of the Summer Concert season, which is April to October. This historic amphitheater is built into a rock formation and uses the natural beauty of Colorado to provide an awe-inspiring place to enjoy music. If the show isn't what you're looking for, you can just simply enjoy walking the trails to take in all the beautiful views.
Discover Magic at the Denver Arts Festival
Support over 150 local artists and a Memorial Day Weekend tradition at the Denver Arts Festival, which takes place each year in Denver's Conservatory Green. 22 years strong, this art festival attracts 55,000 people each year. Your group can enjoy wine and beer from local wineries and breweries, live music of all types, and the booths of each artist. Parking is free, but renting a charter bus makes your experience even better without the hassles of navigating through traffic. Plus, your bus will have plenty of space to safely store all your favorite art pieces while you experience your next activity.
Attend the Memorial Day Weekend Festival
Explore historic Old South Gaylord Street in the Washington Park neighborhood while you enjoy endless summer activities, drinks, food, and family-friendly entertainment. This 40-year tradition celebrates summer and Denver's second-oldest shopping district, giving visitors the opportunity to experience local vendors of all kinds, including jewelry, unique gifts, art, fashion, and even a dispensary. Without the need to stress over finding a parking spot while traveling through traffic and road closures, your group can fully focus on giving summer a warm welcome.
Celebrate Summer with Champion Charter Bus
Don't let the stress of group transportation rain on your Memorial Day weekend parade! Champion Charter Bus can help your group experience the best activities in Denver without the stressful logistics of travel. Once you have your itinerary planned, your drop-off and pickup locations situated, and any parking secured, call our 24/7 team at (303) 482-2792 and let us take care of the rest.