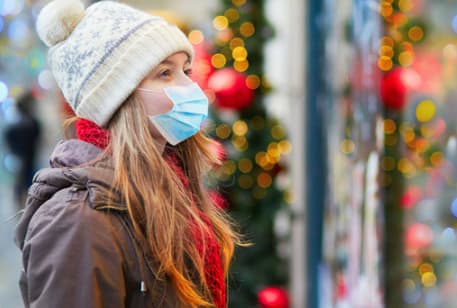 Since the pandemic began, the most wonderful time of the year may feel slightly less wonderful. And you may be worried about safety during travel or worried about being able to attend some of your favorite holiday activities.
But it's still safe to take a trip during the holidays, and if you are going to be in San Diego this holiday season, you're in luck. America's Finest City has some of the best holiday events. And the majority of them can be enjoyed with social distancing and COVID-19 measures in place. In this guide, we will give you a list of some of the best socially distanced holiday activities in San Diego for the 2021 holiday season.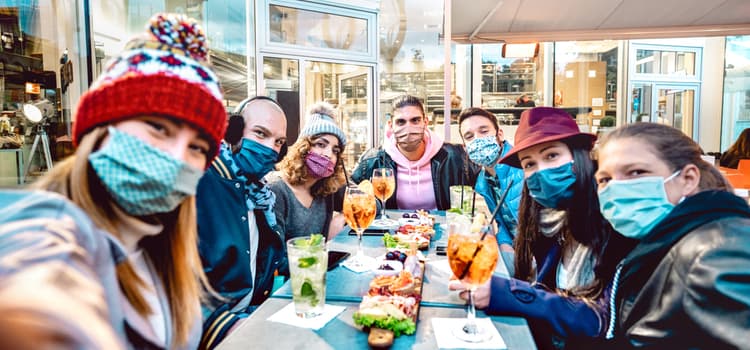 Champion Charter Bus cares about your safety and creating a memorable experience for you and your group no matter the occasion for your visit to San Diego. We offer top-of-the-line charter buses for groups of all sizes, with modern amenities like WiFi, power outlets, plush reclining seats, and more. A charter bus can help safely and easily transport your group throughout San Diego. Call us any time at 619-629-0453 to learn more and get a free quote for your group's San Diego charter bus rental.
Below are some of the best socially distanced holiday activities for you and your group to enjoy in San Diego.
SeaWorld's Christmas Celebration
When: November 12, 2021 – January 2, 2022
Address: 500 SeaWorld Dr, San Diego, CA 92109
SeaWorld promises "no holds on holiday cheer" this year as they bring back their annual holiday event in a safe and socially distanced environment. The park is lit up in lights, offering a beautiful glowing landscape for you to enjoy your favorite sea animals. Two special features this year include a giant sea-themed Christmas tree and a music-activated tunnel of lights for a picture-perfect moment. There will also be special performances and holiday events, such as Christmas Cookies with Elmo, shopping at the Holly Jolly Marketplace, and pictures with Santa, among others.
Balboa Park December Nights
When: December 3, 2021 – December 5, 2021
Address: Inspiration Point Way, San Diego, CA 92134
For more than 40 years, the community of San Diego has enjoyed December Nights in Balboa Park. Because of the pandemic, the city of San Diego has made adjustments to the event to make it as safe as possible for those wanting to enjoy it. This year, December Nights will feature some past favorites in food trucks, food vendors, and entertainment. The event will take place in a drive-thru setting at the Inspiration Point parking lot. Enjoy all the festivities, lights, food, and fun from the safety of your car for a unique and socially distanced event.
Jungle Bells at the San Diego Zoo
When: December 10, 2021 – January 2, 2022
Where: 2920 Zoo Dr, San Diego, CA 92101
Every year, the world-famous San Diego Zoo decks itself out in glittering and shining gorgeousness with its addition of Jungle Bells. Enjoy the addition of beautiful holiday lights and decorations as you explore the zoo, and listen to cheerful holiday music and roaming holiday entertainers. You can also enjoy special holiday food items and indulge your sweet tooth with special holiday sweets. The zoo is committed to safety during the pandemic, and in addition to hosting this event outside, it also encourages masks and social distancing. Whether you're coming from the city of San Diego, or a nearby suburb like Oceanside, you can trust Champion Charter Bus to make your transportation an ocean breeze.
Enchanted Village
When: December 17 – December 22, 2021
Where: 12526 Campo Rd, Spring Valley CA 91978
Enjoy a safe and fun socially distanced activity this holiday season in San Diego – for a good cause! For the fourth year, Noah Homes is putting on a beautiful Christmas lights display for all ages. Drive through eight acres of giant candy canes, a forest of Christmas trees, and enjoy nightly visits from Santa Claus. All proceeds from the show go to Noah Homes, a nonprofit that provides housing and care to people with developmental disabilities.
Holidays at LEGOLAND
When: November 30 – January 2, 2022
Where: One Legoland Dr, Carlsbad, CA 92008
LEGOLAND is located a quick 30-minute drive outside of San Diego and features a theme park, water park, and even its own SEALIFE aquarium. And during the holiday season, LEGOLAND offers many opportunities for merriment. You can experience a socially distanced meet and greet with some of the park's most popular characters like Santa, Toy Soldier, and the Gingerbread Man. In the Fun Town area, enjoy a fully-decorated LEGO-themed Christmas tree with over 400 ornaments. You can also enjoy falling "snow," hop on a sleigh with a Lego Santa, and enjoy holiday food and entertainment.
Botanic Wonderland
When: December 4-5, 10-23, 26-30
Where: 300 Quail Gardens Dr, Encinitas, CA 92024
The botanic garden right outside of San Diego features 37 acres of plant life such as rare bamboo groves, desert gardens, a tropical rainforest, plants native to California, Mediterranean climate landscapes, and even a subtropical fruit garden. During the holiday season, the botanical garden lights up for the holidays. Safely stroll through the open-air garden and also enjoy live music, food and beverages, and more. Masks are required for entry, and ticketing is limited, so you can enjoy the beauty of Botanic Wonderland safely.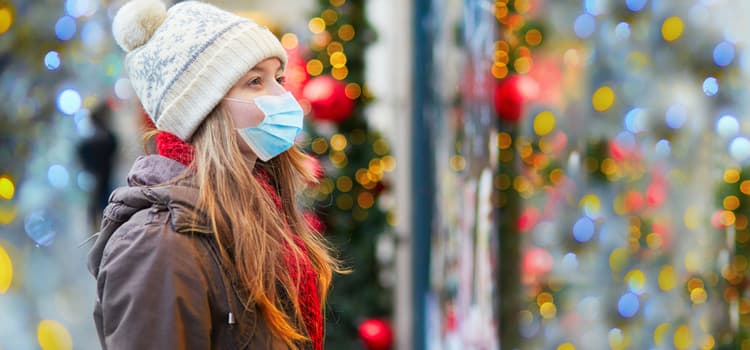 Get in the holiday spirit with Champion Charter Buses
Don't let COVID-19 rain on your holiday spirit parade. Champion Charter Buses is dedicated to providing you and your group with a safe and spirited adventure this holiday season by providing the best and safest charter buses around. Call us any time at 619-629-0453 to learn more about how your group can benefit from a charter bus rental. Happy holidays!