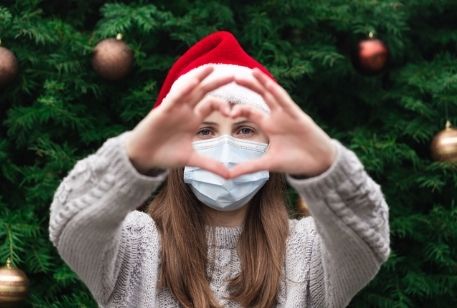 This holiday season in San Francisco, you can enjoy socially-distanced holiday celebrations during the ongoing COVID-19 pandemic while feeling safe and comfortable. The city offers a plethora of fun, family-friendly and sanitary events and activities such as holiday light displays, ice skating rinks, and seasonal festivals and markets.
If you want to stay safe while traveling to any event, consider renting a private charter bus or minibus for you and your family or group. Whether you're planning a company holiday outing or friends' night out, private group transportation ensures your group can travel all together and on time while maintaining social distancing and other COVID-19 safety measures.
When you're ready to book safe and sanitary group transportation for your holiday trip, call Champion Charter Bus Company at 1-844-693-9330 and speak with a reservation specialist.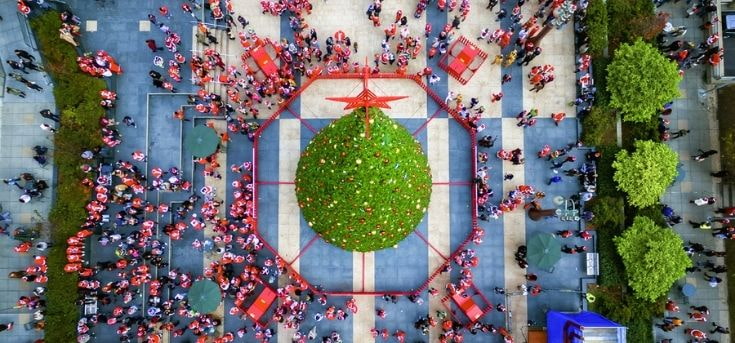 Holiday and Christmas Tree Lighting
All around San Francisco you'll find marvelous tree lighting events and holiday light displays outdoors, where social distancing is easy to do. Plan a trip to any of these special tree lighting celebrations, or to visit the lit tree at any time during the holiday season.
Macy's Annual Tree Lighting Ceremony
On Friday, November 26, 2021, head to Union Square to see the annual Macy's Annual Tree Lighting Ceremony. The celebration will take place from 6:00-9:00 p.m., and the tree is scheduled to be lit at 6:40 p.m., and we recommend arriving early for the best views. After the official ceremony, the tree will stay lit each night through the beginning of January. While in Union Square, go see the Macy's holiday window display on Stockton and O'Farrell Streets.
Macy's
Address: 170 O'Farrell St, San Francisco, CA 94102
Phone: 415-397-3333
PIER 39 Annual Tree Lighting
Every year, a 60-foot tall tree is lit on PIER 39 to mark the beginning of the holiday season. The celebration includes carolers, musical performances, and a place to send letters to Santa. For the rest of the season it lights up in a glimmering display once an hour, nightly, from 5:00 p.m. to 10:00 p.m. While at PIER 39, you can also enjoy early holiday shopping and entertainment like a video arcade.
PIER 39
Address: Beach Street & The Embarcadero, San Francisco, CA 94133
Phone: 415-705-5500
Civic Center Plaza Holiday Tree Lighting
The Civic Center Plaza Holiday Tree Lighting returns in 2021 and will take place Wednesday, December 1, from 4:00-7:00 p.m. Visitors will enjoy a variety of holiday entertainment like Tap Dancing Christmas Trees, Santa and the Grinch, the Dickens Fair Carolers, a toy giveaway for 400+ children, and holiday food and drinks.
Civic Center Plaza
Address: 335 McAllister St, San Francisco, CA 94102
Phone: 415-831-5500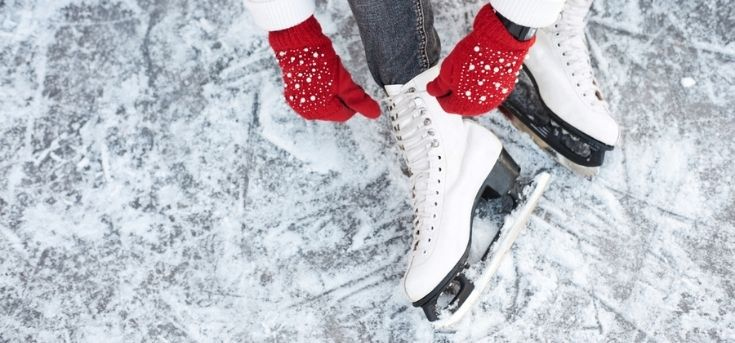 Outdoor Ice Skating
There's no better way to kick off the holiday season than with a spin or two around an outdoor holiday ice skating rink. Here are the best outdoor skating rinks you'll find in San Francisco:
Embarcadero Ice Skating
At Justin Herman Plaza, next to Four Embarcadero Center across from the Ferry Building, is where you'll find the Embarcadero Ice Skating rink from November 3 to January 2, 2021. Its location offers some of the best views of the city and San Francisco Bay. It's also one of the largest rinks in the city, so it'll be easy to social distance while on the ice.
Ferry Building
Address: 1 Ferry Building, San Francisco, CA 94111
Phone: 415-983-8000
Union Square Ice Skating
Ice skating at the Safeway Holiday Ice Rink at Union Square Ice is one of the most well-known and beloved San Francisco holiday traditions. Plan a trip to the Ice Breaker Ceremony starting at 9:30 am on November 7th, or around any of the special events on the calendar like Drag Queens on Ice and the Polar Bear Skate. You can also rent the rink and host a private party or corporate event here.
Safeway Holiday Ice Rink
Address: 333 Post Street in San Francisco
Phone: 415-295-1588 (Pre-Opening Info); 415-781-2606 (Line Opens 11/3)
Winter Ice Rink in Downtown Sunnyvale
The Winter Ice Rink in Downtown Sunnyvale will be open for skating and holiday activities from November 19 through January 2. Plan your visit around a special event like curling lessons, or book the rink to host your own private party or corporate outing.
Winter Ice Rink Downtown Sunnyvale
Address: 230 S. Murphy Ave, Sunnyvale, CA 94086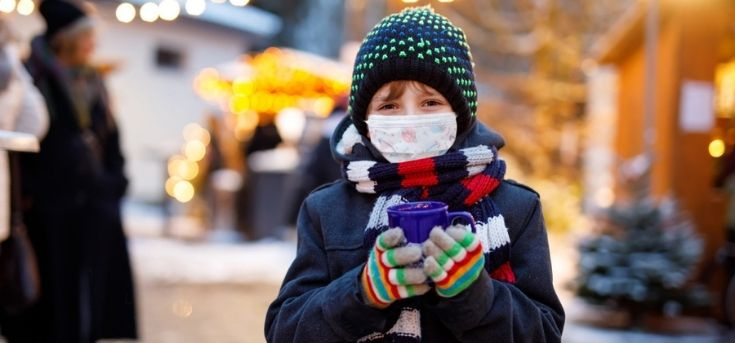 Holiday Markets & Fairs
Get your holiday shopping done at one of San Francisco's many holiday markets and craft fairs.
Renegade Craft Fair
Plan to rent a charter bus and visit the Renegade Craft Fair on Saturday and Sunday, November 6 and 7, 2021. Established at the Fort Mason Center Festival Pavilion, you can browse hundreds of stalls selling handmade goods and crafts from local artists, as well as food, drinks, and creative art installations.
Fort Mason Center Festival Pavilion
Address: 2 Marina Blvd., San Francisco, CA 94123
Swedish Christmas Fair 2021
Every year since 1984, the Swedish Women's Educational Association in San Francisco has hosted an annual Christmas Fair, bringing a piece of Swedish Christmas to the Bay Area.
Shop traditional crafts, imported gifts, and Scandinavian delicacies while enjoying Swedish folk music and dancing. Plan a trip to visit the fair on December 4, 2021 from 11:00 a.m. to 3:00 p.m.
Cubberley Community Center Pavilion
Address: 4000 Middlefield Road, Palo Alto, CA 94303
The Great Dickens Christmas Fair
Due to the COVID-19 pandemic and to accommodate social distancing and other safety measures, the annual Great Dickens Christmas Fair in 2021 will be a drive-thru and virtual event. This means visitors will enjoy food, gifts, and holiday entertainment at the Coventry Garden Drive-Up Theatre from the safety of their own vehicles—or charter bus rentals.
Cow Palace Arena & Event Center
Address: 2600 Geneva Ave, Daly City, CA 94014
Phone: 415-404-4100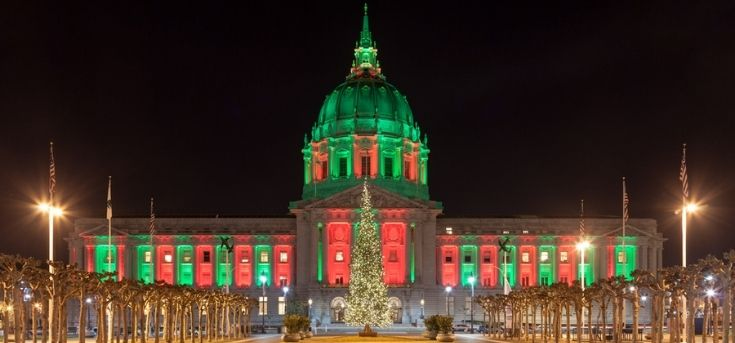 Rent a Holiday Season Charter Bus in San Francisco
Ready to celebrate the holidays safely and socially distanced in San Francisco? Rent a private and sanitary charter bus for just you and your group to travel in the city and enjoy the festivities. When you're ready to book, call 1-844-693-9330 to speak with a reservation specialist, anytime, 24/7.