The Best Outdoor Dining Venues in Denver
When spring and summer hit in Denver, Colorado, it's best to take advantage of the beautiful weather and enjoy the mountain views any chance you get. Whether you're craving some fresh air or want to keep your distance, outdoor dining makes enjoying the city easier than ever.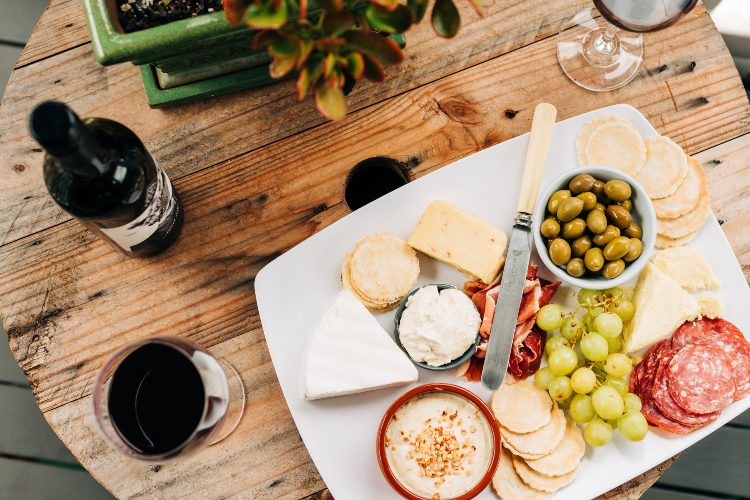 Champion Charter Bus helps groups get to their destination with ease, no matter if you're planning a company gathering, wedding rehearsal dinner, or a private party with friends. Since we've helped travelers plan their group transportation all around the city with reliable bus rentals, you can call us at 303-482-2792 and use this list of the best outdoor dining the city has to offer:
Ale House Denver
Address: 2501 16th St, Denver, CO 80211
What's the best pairing for your outdoor meal? Beer, of course, and Ale House Denver has over 40 different kinds on tap. This bar and grill serves up everyones' favorites, from wings and burgers to tacos and vegetarian chili, alongside any beer or cocktail you can imagine. This venue strives to give guests the experience of what an ale house should be, and they are proud of locally sourcing all their ingredients for the freshest flavor.
Even better, this venue is known for its gorgeous rooftop patio, giving guests beautiful views of the city skyline. On top of enjoying the view in safety, the restaurant requires face masks, has limited capacity, and disinfects every surface continuously to ensure everyone is safe and healthy. If you're ready to go, make sure you make a reservation; it's not required, but greatly appreciated, and it will help with keeping capacity at a safe limit.
Ace Eat Serve
Address: 501 E. 17th Ave., Denver, CO 80203
If you want to give your group a little more activity than eating and conversing, then Ace Eat Serve will serve it right up in Uptown. Not only does this restaurant offer an easy, breezy patio to relax on, but a pair of Ping-Pong tables are sitting and waiting for some playful competition. To keep everyone safe and sound, you'll need to reserve your Ping-Pong table in advance for your 1-hour session, and only 10 people per table are allowed (and don't forget your mask).
On top of that, this place makes summertime even sweeter in Denver with live DJs, availability for private events, an Asian fusion menu, and Asian-inspired beers and cocktails, like the Singapore slushy. Popular menu items include the Peking Duck, wings, and plenty of booze. Ready to try it? Go ahead and reserve in advance for parties as small as 20 and as large as 500.
Bar Dough
Address: 2227 W. 32nd Ave, Denver, CO 80211
You can have your pizza and eat it too at Bar Dough. This Italian kitchen gives you top-quality cuisine in a casual, laid-back environment. Cozy up to your favorite person in Bar Dough's outdoor area inside a personal greenhouse while you sip and savor every flavor. These tiny little houses are situated in an adjacent parking lot and give diners the ultimate outdoor dining experience in their own private little haven, adorned with fairy lights and heaters to keep you comfortable and in the mood.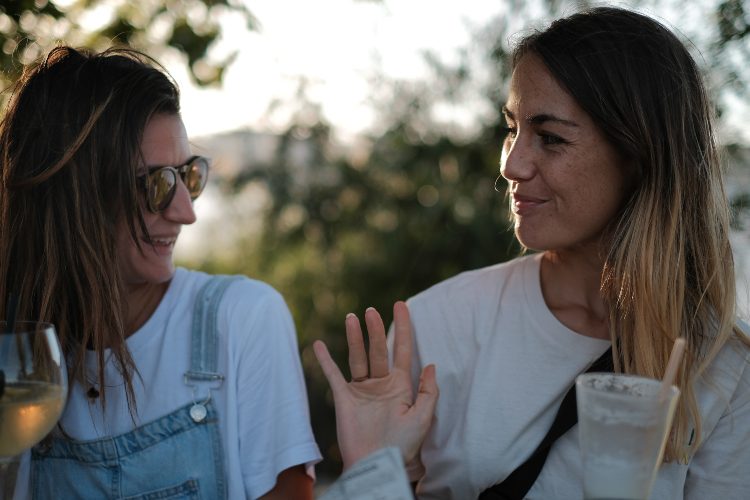 If that doesn't sell you, then the menu will. You can enjoy an array of unique small plates, meats and fish, handmade pasta, and wood-fired pizza with your favorite cocktail or wine on the side. Plus, it's the perfect location for any private event. Like other restaurants, you'll want to make a reservation to make sure you can grab a spot.
Avanti Food & Beverage
Address: 3200 Pecos Street, Denver, CO
Need a restaurant that just gives you lots of options? Picky eaters or indecisive diners will all leave happy and full at Avanti. That's because this venue acts as one collective space for seven different culinary experiences. Think of it as a modern-day food hall with a hip atmosphere and a killer rooftop patio for outdoor seating. Seven restaurant concepts with chef-inspired cuisines sit together in one spot to provide endless options, including bistro eats, seafood, pizza, burgers, wings, Asian cuisine, and Venezulean food.
This venue is available for private parties and hosts several fun events like comedy night, movie night, happy hour, and more. It's important to make a reservation beforehand, especially if you're with a bigger group, because Avanti only accepts walk-ins of parties up to 10 people.
El Five
Address: Umatilla St #2930, Denver, CO 80211
Soak in the Denver skyline above LoHi with your meal at El Five. This venue serves up Spanish and Eastern Mediterranean small plates and delectable cocktails (which diners claim are nice and strong) high above the Colorado skyline, located on the fifth floor of the building. The funky, buzzy atmosphere in this top-floor penthouse offers the perfect spot to marvel at the sprawling highlands and beautiful sunsets. This place is known for its renowned open-air outdoor patio, giving you everything you need and more. And with a personal bus rental your group will have a dedicated designated driver all night long, giving you the chance to fully enjoy yourself without worrying about the drive home.
Plus, El Five wants you to be safe. Masks, temperature checks for staff, and constant disinfection are required. Reservations are also required to ensure there's ample space to social distance, so don't expect a table if you're a walk-in. While this restaurant may be a little pricey, it's worth it for the views.
Historians Ale House
Address: 24 Broadway #102, Denver, CO 80203
You can't fully enjoy a city unless you explore its history, and Historians Ale House gives you a little taste of Colorado's history on the side. While you're in downtown Denver, this venue is the perfect, affordable spot for a bite. The rooftop patio gives you glorious views of the downtown area and the Rocky Mountains, and the decor inside is meant to showcase the history and wonders of Colorado. What's better than history, burgers and fries, and beer that never stops flowing?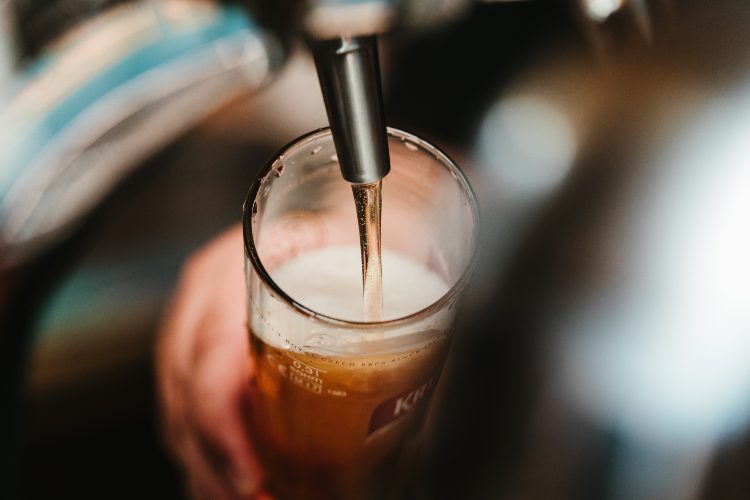 Along with the rooftop patio, you can stay safe at this chill location with required masks, social distancing, and making a reservation. We'll also help your group enforce masks and social distancing on your bus so you can ride rest-assured you're following all the recommended guidelines.
Get Dining with Champion Charter Bus
No need to miss out on all the yummy local food when there are so many outdoor options and Champion Charter Bus to help you with your group transportation. We can find your group the best minibus or charter bus rental so you can enjoy time with friends without worrying about the logistics. Plus, a bus rental will help your group stay together and on time no matter the type of event. For more information about bus rental pricing and to get a free quote, call us at 303-482-2792.