Holiday 2022 Destinations in Los Angeles
Getting a head start on planning holiday festivities in Los Angeles? You're in luck. Whether you're an office manager organizing the holiday party, a youth group leader looking for outing ideas, or just an eager event planner for your friends this winter holiday season, there's something festive for everyone to enjoy in the L.A. area. From holiday craft markets to colorful light shows to theme park seasonal events, 'tis the season to be merry in L.A.!
When you've decided where to celebrate the season and when to go, give Champion Charter Bus a call and rent private group transportation services. During the busy holiday season, we recommend booking as soon as possible in order to secure the best bus rental prices and availability of the bus type you want. But no matter when you book and what type of bus you need, you can count on us to provide efficient and reliable service to any holiday destination in Los Angeles this winter season!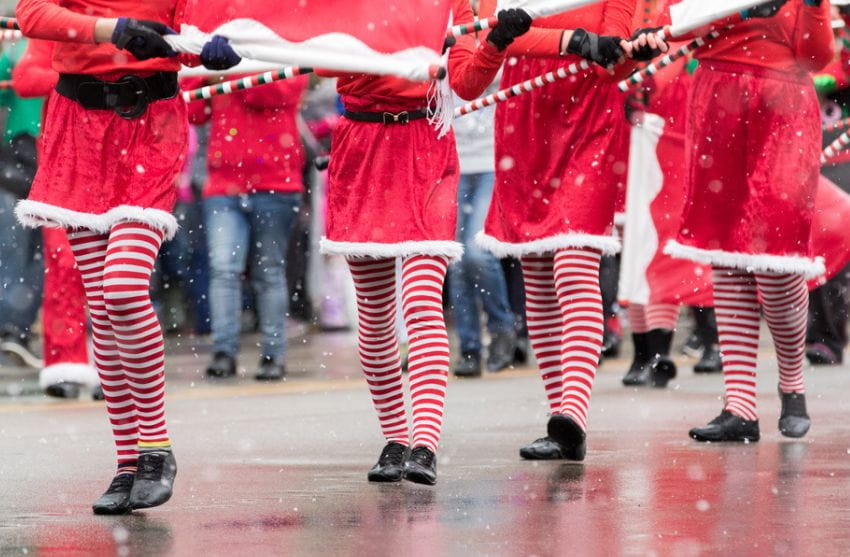 Disneyland Christmas Fantasy
Celebrate the season with all of your favorite Disney characters at Disneyland Christmas Fantasy in Anaheim. This seasonal event is well worth planning a trip to, and is one of the most fun ways to experience the magic of Disneyland. Purchase your tickets early and anticipate event highlights like a musical parade full of toy soldiers and dancing gingerbread cookies, letters to Santa with Mickey and Minnie, and a meet-and-greet with Anna and Elsa in the Frozen-themed part of the park.
Charter Bus Rental Tip: If you're planning to attend Disneyland Christmas Fantasy with a group, you can book easy and simple amusement park transportation with Champion Charter Bus. Seasonal events at theme parks are notoriously busy, which means so is the entrance traffic and parking lot. A private bus rental will help mitigate the stress of long car lines and crowded lots.
Tournament of Roses
For nearly 130 years, the Tournament of Roses has been bringing together the traditions of the Rose Parade and Rose Bowl Game to Pasadena in celebration of the New Year. On New Year's Day, head to Colorado Boulevard to watch the 5.5-mile parade filled with floral-decorated floats, marching bands, and equestrian units strutting their stuff. Stick around downtown for the Rose Bowl Game, nicknamed "The Granddaddy of Them All" because it's currently the oldest operating, annual college football game. As one of the biggest events of the holiday season in Los Angeles, you won't want to miss it.
Charter Bus Rental Tip: Champion Charter Bus is no stranger to providing efficient, group sports team transportation, and the Rose Bowl Game is no exception. Whether you need a charter bus for a team competing in the tournament, to treat a little league team to a fun day out, or for a group of fans looking forward to the big game, we've got a bus rental for you during the Tournament of Roses.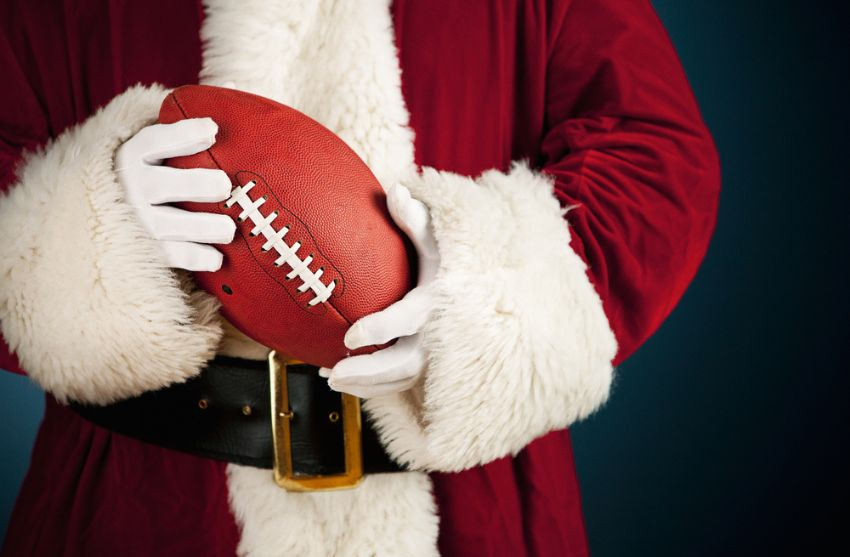 L.A. Zoo Lights
For the 2022/2023 season, Los Angeles Zoo is presenting a bright and spectacular light show titled "L.A. Zoo Lights: Animals Aglow." Enjoy a 90-minute stroll observing colorful, wildlife-inspired light displays and fun photo ops, as well as some of the Zoo's wild residents. Highlights of this annual exhibition include glowing animal lanterns, an array of uniquely decorated trees, and festive events like a meet-and-greet with Santa Claus for kids.
Charter Bus Rental Tip: If you're planning to visit on a weeknight, keep in mind that regular commuter traffic around the Zoo is heaviest between 5 p.m. and 7 p.m. You may want to plan your trip itinerary around these busy hours. On the other hand, you can rely on a professional bus driver to safely navigate congested L.A. streets if you need to travel during this time. Just sit back, relax and enjoy your company while you're on the road.
Knott's "Merry" Farm
Every year during the holiday season, Knott's Berry Farm becomes a winter wonderland destination. Beginning November 18, 2022, you can visit this beloved local theme park to see nightly Christmas tree lightings, listen to carolers, shop the craft village, and so much more. Kids and adults alike will also enjoy the beloved "Merry Christmas, Snoopy!" ice show featuring your favorite Peanuts gang on-ice.
Charter Bus Rental Tip: It's just as easy to book a charter bus to visit Knott's Berry Farm as it is to purchase group tickets to the park. At this time of year, if you're planning a visit to this seasonal spectacle for a corporate event, youth group outing, holiday celebration, or anything else, a charter bus is the best way to ease the stress of crowded lines and parking lots.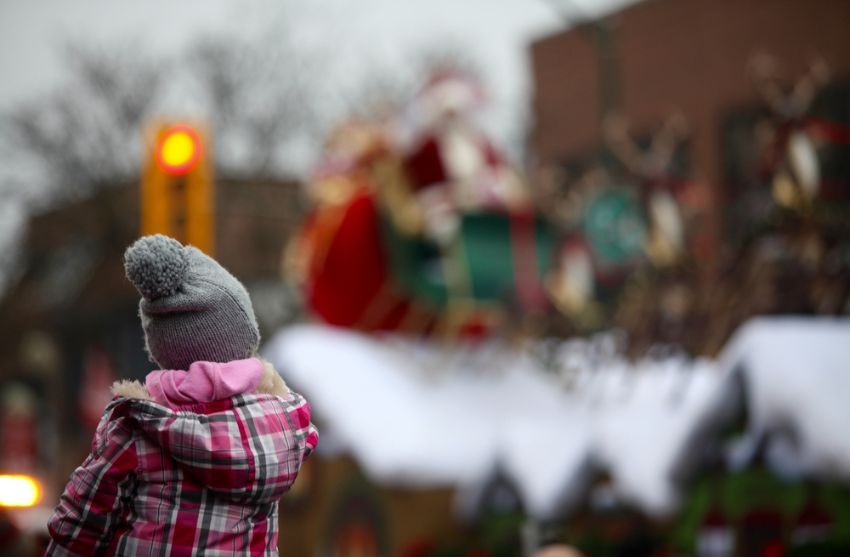 Hollywood Christmas Parade 2022
You won't want to miss the 90th anniversary of this popular, Los Angeles holiday spectacular! On Sunday, November 27, 2022, grab a spot to see holiday parade balloons and floats, talented and bedazzled marching bands, celebrity guests, musical performances, and so much more. If there's one way to celebrate the beginning of the holiday season in L.A., it's attending the legendary Hollywood Christmas Parade.
Charter Bus Rental Tip: One of the best ways to skip the stress and hassle of finding parking for your vehicle is to rent a charter bus. With a bus rental, you and your event guests can opt to be dropped off at a convenient location near the parade route, and be picked up at a spot of your choice after the festivities are over.
LA Kings Holiday Ice
For a limited time every year during the holiday season, LA Kings Holiday Ice brings outdoor ice skating to L.A. LIVE on Xbox Plaza, right outside of STAPLES Center. It's a perfect holiday destination to enjoy after a sports game or concert, or just on your own with friends and family. You can easily purchase group tickets, or go ahead and plan a private event like an office party. At the LA Kings Holiday Ice event, you and your friends can enjoy ice skating around an enormous Christmas tree in the center of the rink beneath the twinkling lights of the STAPLES Center's huge LED screens. It's a uniquely LA holiday experience!
Charter Bus Rental Tip: A private charter bus rental is the best type of transportation to get you and a group in and out of this busy part of Los Angeles. Whether you book a bus for ease of travel or because you're in the area for a sporting event or shopping trip, you can avoid the stress of traffic and crowds with private group transportation.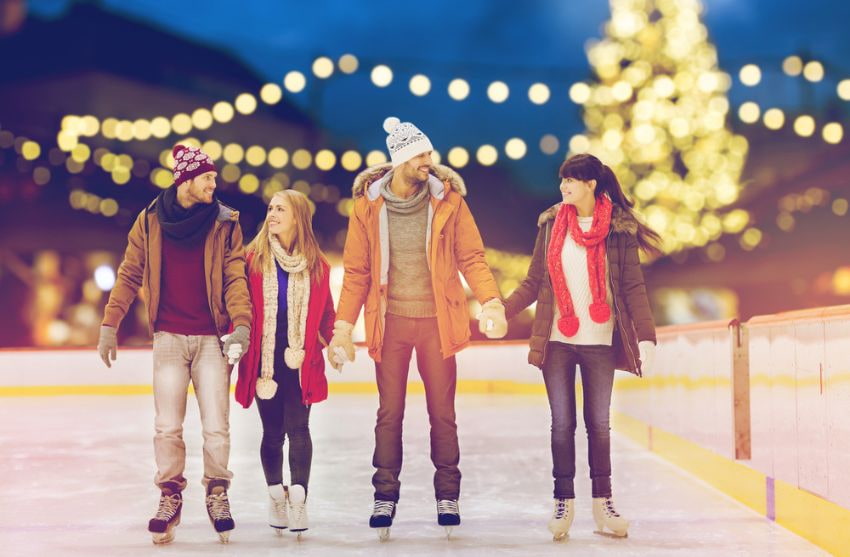 Book a Festive Group Trip in Los Angeles
Ready to celebrate the season in L.A.? Call a Champion Charter Bus rental representative and book transportation for a merry group trip in the city! Don't forget, we also serve nearby areas and can book you a Oxnard charter bus, an Anaheim charter bus rentak, and even a charter bus in Riverside. Call 310-295-9547 to get a free, no-obligation quote for a Los Angeles charter bus rental.