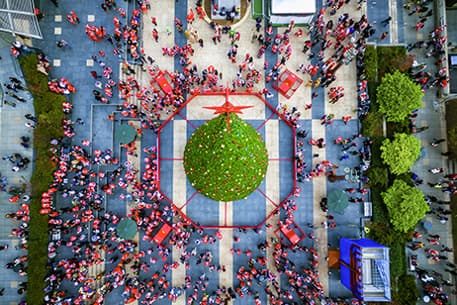 Spending the holidays in San Francisco, but not sure how to keep everyone entertained? Whether you're planning an end-of-the-year outing for your company, afterschool club, or senior community or looking to impress out-of-town family members coming in for the holidays, we've put together this guide to the best seasonal attractions your group can enjoy in San Francisco this year!
Just let us know if you need a reliable transportation plan to all the merriment—the Champion Charter Bus team is available 24/7 to provide seamless San Francisco charter bus rentals for every occasion when you call (415) 226-7968. Get in touch today for a free, personalized bus rental quote with no obligation to book.
Now, let's explore the top San Francisco group holiday destinations of 2022: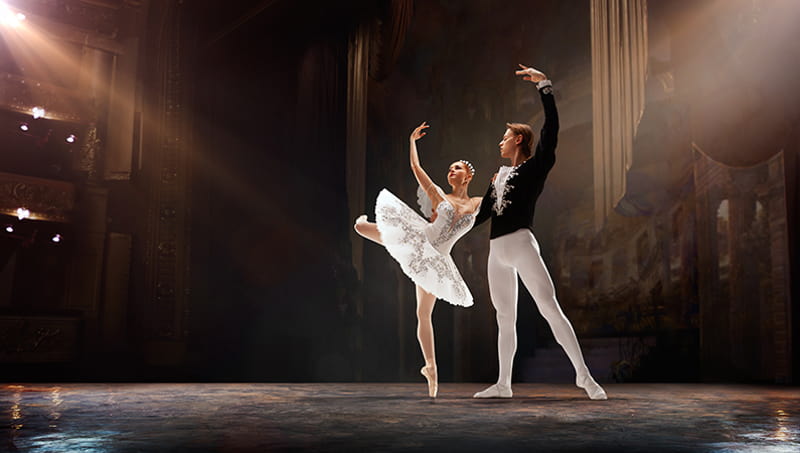 SF Ballet's The Nutcracker
Address: 301 Van Ness Ave, San Francisco, CA 94102
Dates: December 8 – 27
Since the first seasonal premiere in 1944, the San Francisco Ballet has delighted patrons young and old with this fan-favorite Christmas production. Come see it for yourself at the War Memorial Opera House this holiday season and watch the country's oldest ballet company perform this Tchaikovsky classic! The SF Ballet offers both traditional performances of the show and several mid-afternoon, family-oriented performances for younger audiences.
Tickets are available on the SF Ballet's website, and groups are encouraged to call 415-865-6785 for the best availability and potential discounts.
A Christmas Carol
Address: 415 Geary St, San Francisco, CA 94102
Dates: November 30 – December 24
Your fine arts patrons won't want to miss this musical adaptation of Dickens's classic novel, A Christmas Carol! After years of cancellations due to the pandemic, the American Conservatory Theater (A.C.T.) returns with this decades-long tradition and local-favorite play the entire family is sure to enjoy. Call the Toni Rembe Theatre box office at 415-749-2228 to inquire about group ticketing options.
Traveling with folks with sensory sensitivities? Plan to visit the night of December 18 for A.C.T's first sensory-friendly performance of this play! Lights, sound, and special effects will be altered to avoid overstimulation, talking and vocalizing will be welcomed throughout the performance, and preparatory materials will be available in the lobby so everyone knows what to expect.
Charter Bus Tip: In the same vein of accessibility, consider booking an ADA-compliant bus rental through our network if one or more of your group members have mobility issues. We can easily pair you with a bus that offers wheelchair lifts, wide aisleways with extra handrails, and plenty of storage for mobility aids inside the cabin.
Great Dickens Christmas Fair
Address: 2600 Geneva Ave, Daly City, CA 94014
Dates: November 19 – December 18
Speaking of Dickens, this Daly City attraction offers visitors a step back in time to a cheery and thematic Victorian London street fair. Here, you can expect character actors in period costumes, tasty winter treats like roasted chestnuts and handmade pastries, shop stalls run by merry vendors, and multiple dance floors with live music.
Groups of 20 or more merrymakers can enjoy discounted admission to the attractions by contacting groupsales@dickensfair.com—and kids under 5 years old always enter for free!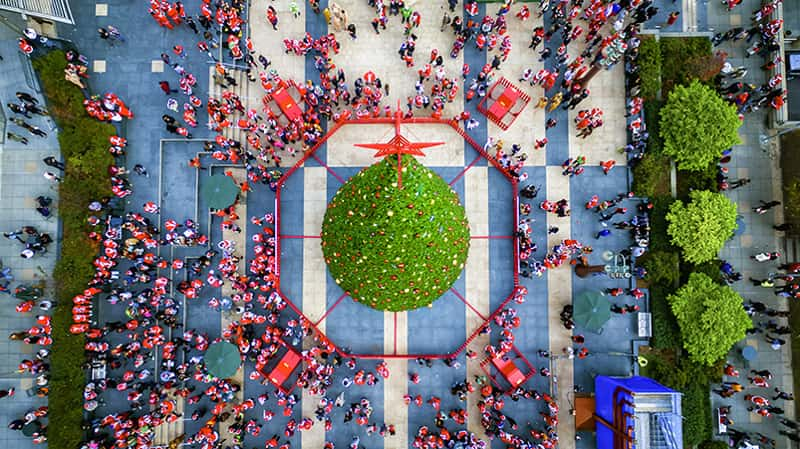 Union Square
Address: 333 Post St, San Francisco, CA 94108
Dates:
Christmas Tree: November 9 – December 31
Menorah Lighting: November 28 – December 5
Ice Skating – November 2 – January 16
Winter Wanderland Holiday Market – November 25 – December 24
There's so much to see and experience at San Francisco's Union Square this holiday season! Whether you stop by to admire the giant glittering Christmas tree and the larger-than-life Hanukkah menorah, rent out the ice skating rink for a private event, or wrap up the holiday shopping for the year at the countless storefronts this shopping center offers, your group is sure to leave with a healthy dose of holiday cheer.
New to Union Square this 2022 holiday season is the Winter Wanderland Holiday Market. For an entire month, Hallidie Plaza will be transformed into a vibrant outdoor market full of locally handmade gifts, decorations, and plenty of treats and warm drinks to go around. Be sure to drop by with your holiday shoppers to snag a handmade souvenir or an only-in-SF gift for your loved ones!
Charter Bus Tip: Union Square is a popular tourist destination in San Francisco, so it is no stranger to charter buses. Have your charter bus driver keep an eye out for one of the district's two dedicated bus loading/unloading zones along Geary Street—one is between Grant Avenue and Stockton Street and the other is east of Powell Street.
Pier 39 and Ghirardelli Square
Address: Beach Street & The Embarcadero, San Francisco, CA 94133
Dates: November 22 – January 8
This Bay-side attraction normally tops the bucket list for out-of-town and first-time SF visitors. But the holiday season lets visitors see Pier 39 in a new light— quite literally! Every night of the holiday season, your group can drop in to see the Pier 39 HapPIER Holidays Celebration: a show of synchronized holiday lights and festive music that culminates in the full illumination of the 60-foot Christmas tree, every half-hour.
While you're in the area, your group won't want to miss out on the festivities in Ghirardelli Square, on the other side of the wharf. While the specifics are not yet released at the time of writing this article (November 2022), previous years have seen a forest of Christmas trees decorated by local Academy of Art students, an all-night Hanukkah party, and outdoor screenings of classic holiday films.
Charter Bus Tip: There are multiple charter bus loading/unloading zones within walking distance of Pier 39, which makes it easy for large groups to get in and see the sights with minimal hassle. If finding a parking spot at the metered spaces in Fisherman's Wharf proves challenging, your charter bus driver can always consult San Francisco's resources for motorcoaches to find a bus-friendly parking spot nearby.
Plan Your Group Holiday Excursions with Champion Charter Bus
No matter where your itinerary takes you, your group will always have a reliable ride to every attraction when you book your group transportation services with a charter bus company like Champion Charter Bus. Our network of minibus and charter bus rentals and 24-hour reservation team make it easy to rent a bus in San Francisco that is not only efficient but comfortable too!
Get in touch today by calling (415) 226-7968, and we'll be happy to walk you through all the available charter bus rentals in San Francisco and lock in comfort-minded amenities like climate control, luggage storage, onboard restrooms, free WiFi, and more. Call today to receive a fast and free bus rental quote for your group holiday trips in San Francisco.