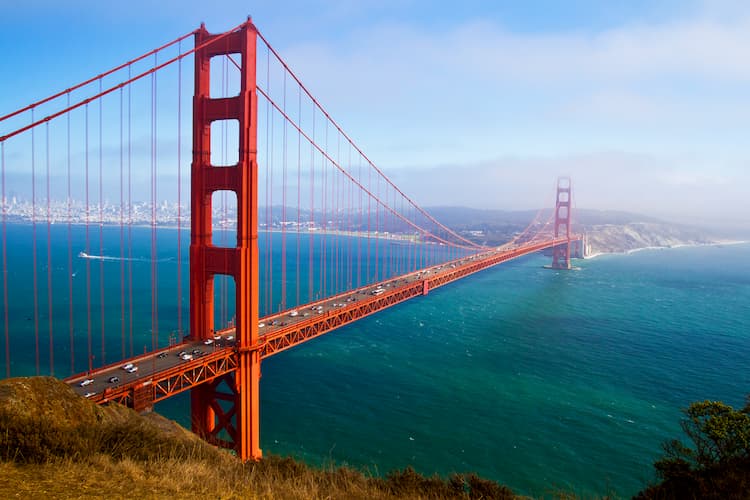 San Francisco is one of the top tourist destinations in the U.S. thanks to its famous attractions and artsy culture. Unfortunately, the city can get expensive, especially if you're traveling with a group and want to fit in everything the city has to offer.
Luckily, with a little extra effort, there are plenty of ways to experience the city on a budget. From pinpointing the days some attractions offer free entry, to taking advantage of discounted group rates and free walking tours, it is possible to visit the Golden City without breaking the bank.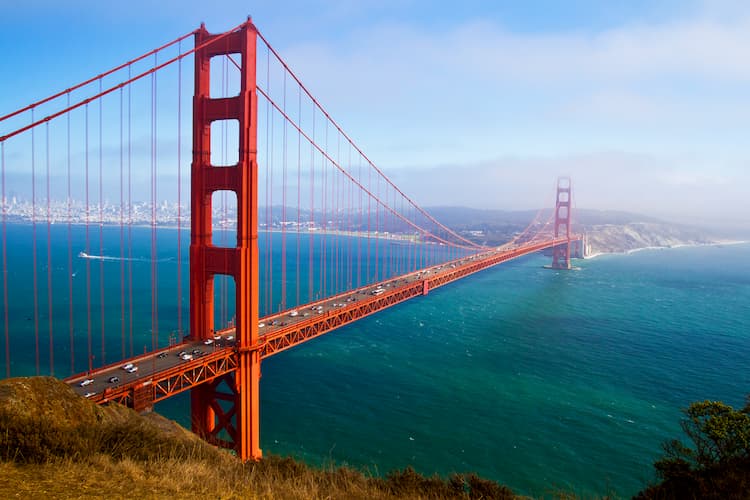 Book Affordable Transportation with a Charter Bus
With so much to see in San Francisco, you'll need to plan for reliable group transportation to get you to all of your inexpensive city stops. Although the city offers public transportation, it can be hard to navigate, and using it between every stop on your itinerary can get expensive. The famous cable cars are fun to ride for the experience, but using them for regular transport is a hassle. They often have long wait times for boarding due to their popularity, which may cause your group to have to separate to fit everyone in.
Get around with a San Francisco charter bus instead, which is the perfect size to navigate the narrow, winding streets in the city. The compact buses vary in size to fit up to 25 people, making them perfect for small groups. Amenities like WiFi and reclining seats are available to make your ride comfortable so you can stay energized for all of the activities you have planned.
With transportation out of the way, you can focus on filling your trip itinerary! We've put together some of our favorite budget-friendly activities that everyone in your group will enjoy.
Walk Clarion Alley to See the Famous Murals
The Clarion Alley Mural Project was established in 1992 by a group of local artists who wanted to represent inclusivity in public art. These days, the 560-ft alleyway is fully covered with vibrant murals from a variety of artists using the platform to spread awareness on social justice issues facing their communities. The alley is free to visit and offers affordable private tour pricing for groups based on a sliding scale donation.
Where: Inner Mission District, between 17th and 18th and Mission and Valencia streets
Contact:  ClarionAlleyMuralProject@gmail.com
Join a Free Walking Tour of Popular Destinations
San Francisco is a walking-friendly city (if you're ready to face the hills), and it's filled with City Guides ready to help you tour it. The San Francisco Free Walking Tours are an amazing way to not only see the city but to learn the history of it. The guides are often natives of the city and go through extensive training to ensure the best experience possible for you and your group.
There are over 50 different tours to choose from, spanning all of San Francisco and covering a variety of topics from historical architecture to social justice. All you have to do is check out the tour schedule, pick the tour you want to attend, and find the guide holding up a City Guides ID badge at the starting point listed online! The tours are between 1 and 2 hours long, and no tip is required. If you want an exclusive tour for your group, their private tours are affordable at only $15 per person. 
Check out some of our favorite free walking tours below!
Golden Gate Bridge Tour
Visiting the most famous attraction in San Francisco can be enhanced by pairing it with an educational tour. You'll be able to get some of the best views of the beautiful bridge you can find in the city while learning about its engineering, historical significance, and more.
Starting Point: Strauss Statue in the Visitor's Plaza
Presidio of San Francisco, San Francisco, CA 94129
When: Thursdays and Sundays at 11 a.m.
Castro Village Tour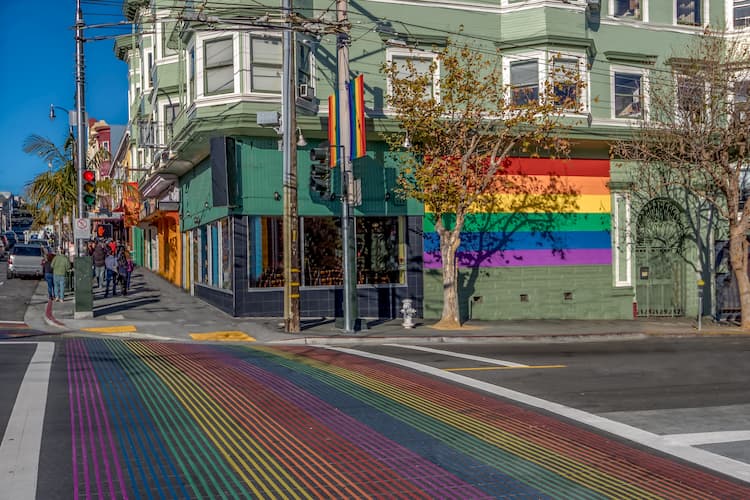 Famous for being the backdrop to Harvey Milk's historic political movement in the city, the Castro District is known for its distinctive architecture and historical role as an epicenter of the gay rights movement.
Starting Point: Giant Rainbow Flag in Harvey Milk Plaza, Southwest Corner of Markey and Castro Streets
When: Saturdays, Tuesdays, and Sundays at 11:00 a.m.
Chinatown Tour
One of the oldest Chinese communities outside of China, Chinatown in San Francisco is also one of the most vibrant neighborhoods in the city. A tourist favorite, this district has no shortage of things to see, from ornate temples to jade jewelry shops, herbal apothecaries, and more. After your tour, stop for a budget-friendly meal at one of the many authentic dim sum restaurants in the area.
Starting Point: Portsmouth Square Park
733 Kearny St, San Francisco, CA 94108
When: Mondays at 10 a.m and 1:30 p.m., Saturdays at 10 a.m.
Visit the Golden Gate Park Attractions
Spanning over 1,000 acres through the heart of San Francisco, Golden Gate Park houses everything from art museums to opulent gardens. Entry to the park is free, making it the perfect place for your group to relax with a picnic or throw a Frisbee around with the locals. The park has some of the best attractions the city has to offer, many with inexpensive entry fees.
San Francisco Botanical Gardens
With exhibits ranging from a Garden of Fragrance filled with highly perfumed plants to a Southeast Asian Cloud Forest, the Botanical Gardens will keep you occupied for hours. Be sure to visit the Redwood Trail to get a picture by the famous trees. Regular admission is $12, but visit on the Second Tuesday of each month to get in for free.
Where: Near Ninth Avenue inside Golden Gate Park
1199 9th Ave, San Francisco, CA 94122
Contact: 415-661-1316
Japanese Tea Garden
If you're looking to relax in a beautiful setting, the Japanese Tea Garden is the perfect place to visit. Built with traditional architecture including koi ponds and a pagoda, the garden's purpose is to promote meditation and relaxation. Grab a cup of tea and sip it in a peaceful corner of the landscape to capture its full effect. General admission is only $6, but visit before 10 a.m. on Monday, Wednesday, or Friday to get in for free.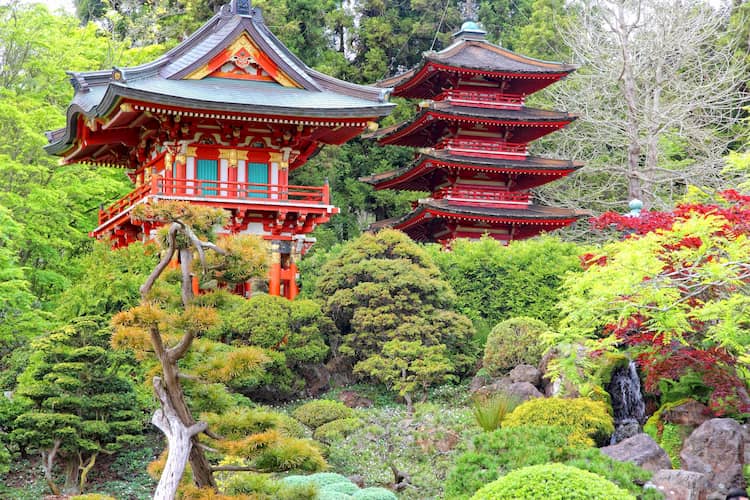 Where: Northeast Corner of Golden Gate Park
75 Hagiwara Tea Garden Dr, San Francisco, CA 94118
Contact: 415-752-1171
De Young Museum
One of the top art museums in San Francisco, the De Young Museum houses a beautiful sculpture garden, a permanent collection with international art pieces, and rotating exhibits from renowned artists. Get in for free on the first Tuesday of every month, or schedule group admission in advance for a discounted rate.
Where: Northeast Corner of Golden Gate Park 
50 Hagiwara Tea Garden Drive
San Francisco, CA 94118
Contact: 415-750-3600
Hang Out with the Sea Lions at Pier 39
After the earthquake in 1989, a population of sea lions emerged on Fisherman's Wharf in San Francisco. The population has since grown into the hundreds, and many of them reside at Pier 39. Head to the docks to watch the sea lions sunbathe and play in the water for free. If your group wants to learn more about the animals, visit the sea lion center for an educational program.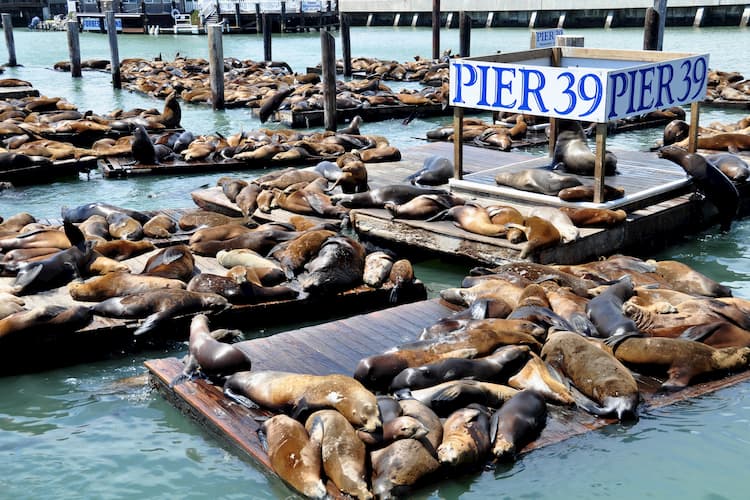 Where: 203 Pier 39 Concourse, The Embarcadero at Beach Street, San Francisco, CA 94133
Contact: 415-705-5500
Plan Your Trip with Champion Charter Bus
At Champion Charter Bus, we want to make sure handling transportation for your group trip to the Bay Area is hassle-free. Our reservation specialists are available 24/7 to give you a free, no-obligation quote for your trip. We offer competitive bus rental pricing, premium amenities, and superior customer service to make booking transportation a breeze. Call us today at 415-226-7968 to learn more.